The female cast members of VIVA Films's upcoming movie Abay Girls will display sexier yet different looks for the movie.
Cristine Reyes, Meg Imperial, Nathalie Hart, Kylie Versoza, and Roxanne Barcelo had their look test for the film yesterday, March 21, after their story conference.
Behind-the-scenes photos during the look test were posted on the Facebook page of VIVA Artist Agency.
One photo showed the five actress wearing swimsuits.
However, it can be seen that Roxanne has a different look for the film since she has dark complexion and dentures.
Meg is also shown sporting a boyish look.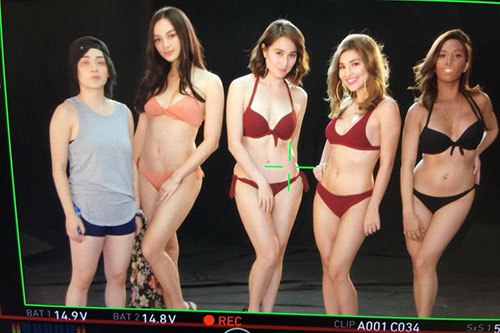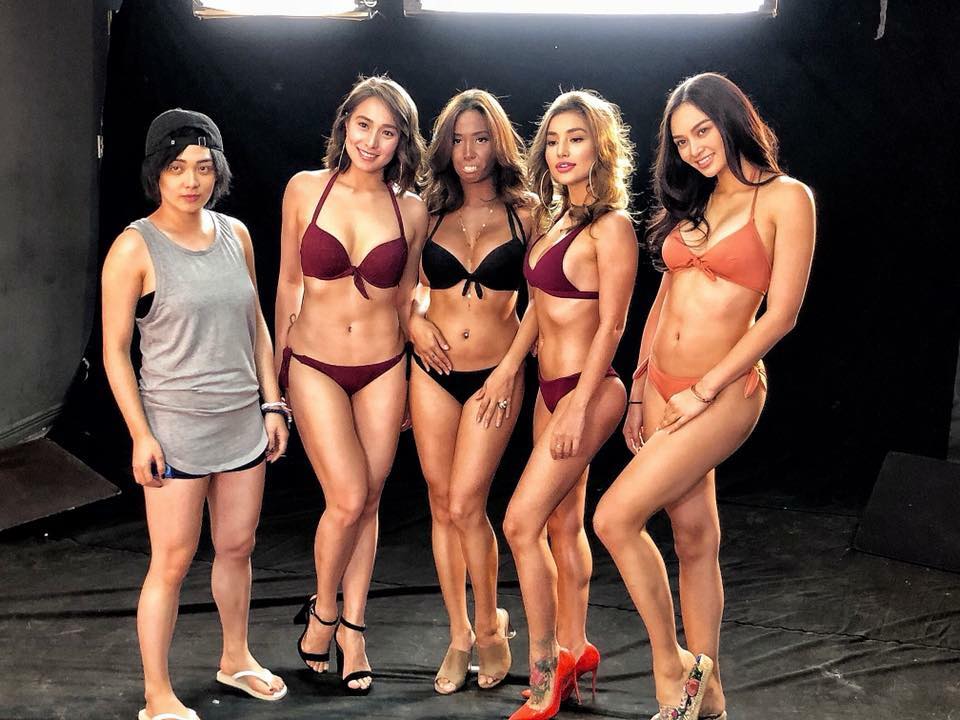 Another photo showed the girls wearing school uniforms.
In this photo, Roxanne wore a kinky hairstyle while hugging Cristine.
Kylie was also seen doing a fierce look, which could mean that she is a villain in the movie.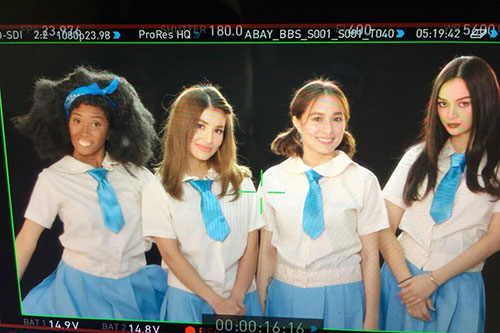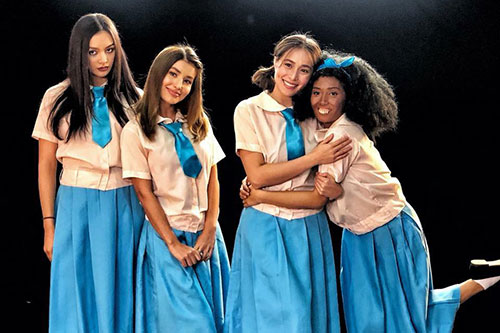 Based on the story conference yesterday, Abay Girls revolves around a group of five women.
The four other girls are attractive, while the other one is not-so-attractive (Roxanne).
The girls have been competing with each other as to who would get married first.
Apparently, it will be Roxanne's character who is first bound to get married, while the four other girls became her bridesmaids.
The movie will be helmed by director Don Cuaresma.