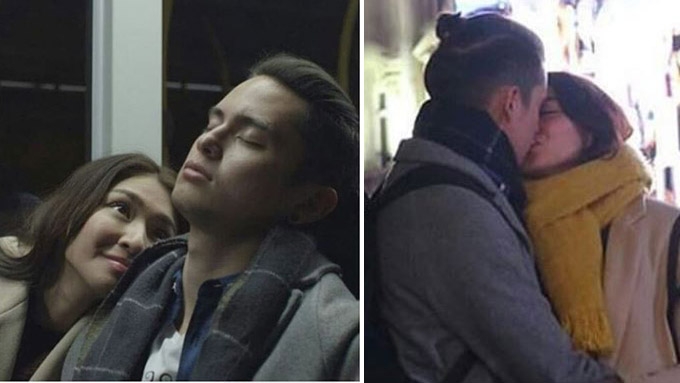 ---
Veering away from their usual kilig-infused romantic comedies, James Reid and Nadine Lustre take on a more mature love story directed by Antoinette Jadaone.
Never Not Love You tells the story of the two seemingly opposite lovers. Joanne (Nadine Lustre) is an aspiring brand manager who has big dreams for herself and her family. She comes across Gio, the free-spirited graphic artist whose only goal in life is to simply be happy.
The film follows a linear narrative as audiences are presented with each phase of their relationship, from the blissful beginnings to the bittersweet challenges faced by the couple.
THE GOOD.
Never Not Love You is an unapologetic raw anecdote of what real relationships go through. That relationships are not just about bliss and beauty, they also about pain and the ugly truth.

For Gio and Joanne, no matter what they went through, love was always present. It may have changed over time, but it never ceased to endure. Hence the title of the film—that through the good and bad of their relationship, they will never not love each other.
In following the story of Joanne and Gio, audiences are treated to various stunning backdrops that set the mood for the scene. From the vibrant neon lights at the Squid Ink tattoo shop (their favorite hangout place) to the scenic landscapes at Zambales where Joanne first introduces Gio to her family, and to the exhilarating city life of London, where things take a drastic turn for the couple.

Some scenes where the two rode on Gio's motorcycle were subtly reminiscent of Wong Kar-wai's Fallen Angels, except in this film, safety and helmet-use were heavily emphasized.
ADVERTISEMENT - CONTINUE READING BELOW
Nadine and James have time and time again showcased the power of their onscreen chemistry. With Never Not Love You, the pair elevated their caliber and proved that they have outgrown their previous cutesy and feel-good roles and are now onto more daring and vulnerable roles.
THE BAD.
With the film's raw and honest plotline, along with the lead actors' captivating acting, one would think that there is absolutely no problem with letting the obvious product placements slip. However, it got to the point where the placements seemed unnecessary or even funny—that it somehow diluted the purpose and mood of each scene.

However, the story proves to be too predictable and the ending feels too rushed, which is a shame considering that the film could have made a stronger statement about long-distance relationships.

Be warned that the sheer amount of "I love you's" shared by Jadine onscreen would be enough to make people think it's too cheesy.
THE WORTHY.

James is well-suited to play a free-spirited Amboy and he infuses his performance with an angst that feels authentic.

The way Nadine looks at her partner simply shows how enamored she is of her beau and when her character cries, one can feel her vulnerability at the hands of her beloved.

When James and Nadine are lying in bed together, one can see their innate chemistry that goes well beyond their years.

The premise of Never Not Love You is simple—it is a story about relationships. The narrative aims to deconstruct every part of a relationship, from the happy beginnings to the bitter challenges. It shows that sometimes love can bring out both the best and worst in you, but in the end, it is always a choice to stay and fight for each other.
ADVERTISEMENT - CONTINUE READING BELOW
It sends out the message that love can change. Love changes a person, and love—in its purest form—changes as time goes by. But these changes never make love any less real than it was the first time we felt it.



Ed's Note: The "PEP Review" section carries the views of individual reviewers, and does not necessarily reflect the views of the PEP editorial team.