Kris Aquino explains why she did not attend the Philippine screenings of Crazy Rich Asians.
The actress who played Princess Intan in the Hollywood movie Crazy Rich Asians reacted to the way her photo was used by a fastfood chain in its Instagram account.

The Instagram account of @chowkingph posted a photo of Kris holding chopsticks.
It was accompanied by the caption: "Crazy successful ang Crazy Rich Asians, and we're crazy happy for you, Ms. Kris! Congratulations!"
Kris left a comment on the Instagram post and explained why she did not attend the screenings of Crazy Rich Asians in the Philippines. The Filipina actress even missed the Manila premiere of the movie held at Rockwell Powerplant Mall in Makati last August 20.
She wrote: "I know you had the best of intentions BUT the reason i got off social media right before the showing of @crazyrichasians was because i didn't want to make myself a target of unnecessary stress & trolling... i purposely chose to keep quiet & not even attend a single screening of CRA here in the [PH] because i didn't want to be labeled EPAL."
She then asked the administrator of the social media account to delete this photo of her.
Kris wrote: "I respectfully ask the admin of this @chowkingph feed to remove this post? I chose to not drumbeat the movie because it was more than enough for me to hear from friends & supporters, and read posts of people i don't even know that the audience in cinemas would spontaneously applaud during my brief screen time... in a country now dominated by hate it is victory enough that i haven't chosen to go as low as the purveyors of vitriol.

"@chowkingph wala naman tayong crab or alimango sa menu natin- so wag nang bigyan ng space mag promote ng produktong hindi naman natin sine-serve. #truth"

Last August 16, Kris posted some behind-the-scenes photos of her while shooting Crazy Rich Asians.

Kris's Instavid showed a montage of her photos with her CRA co-stars. In this photo, the Pinay actress is seen with Ah Ma (played by veteran actress Lisa Lu) and Astrid Teo (played by Gemma Chan).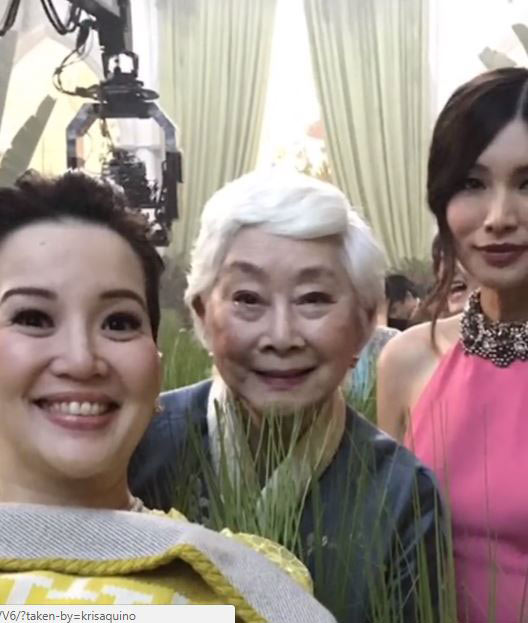 Kris Aquino's Princess Intan shares a lighthearted moment with Rachel (played by Constance Wu).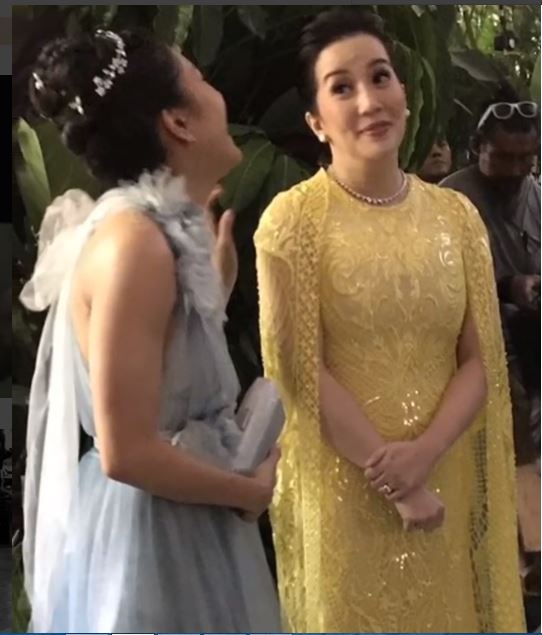 Here are some scenes from the luxurious Philippine premiere night featuring three wine and cheese buffet stations.

Among the guests that night were relatives of Nico Santos, the Fil-Am comedian who played Oliver in Crazy Rich Asians. Oliver is a cousin of the lead actor Nicholas Young (played by Henry Golding).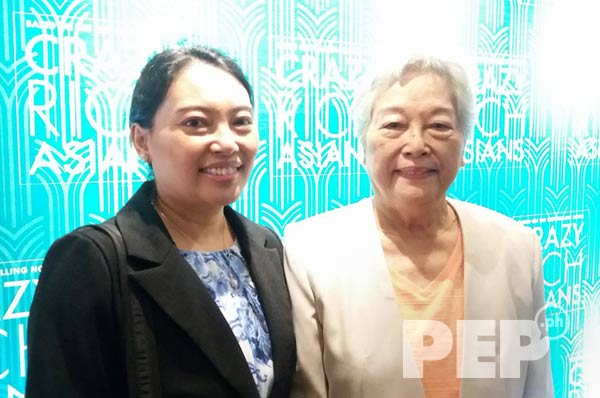 Guests were served unlimited wine at the Manila premiere of Crazy Rich Asians.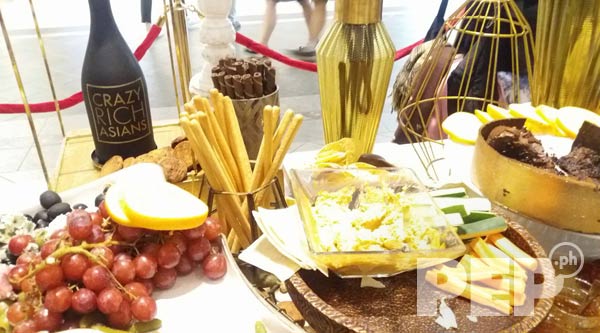 Guests had the chance to try cold cuts and various cheeses at the lobby of Rockwell Powerplant Mall in Makati before the screening was held that night.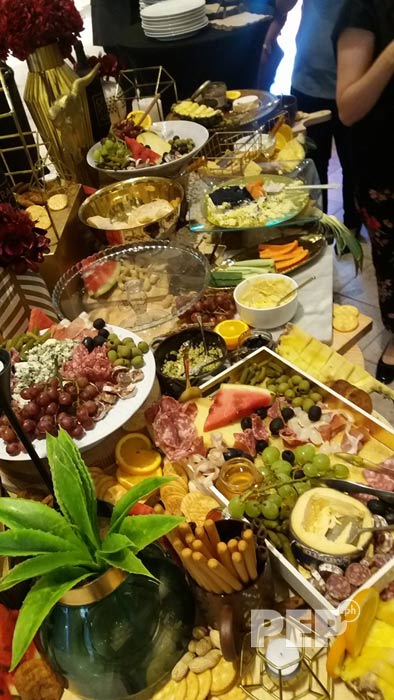 Crazy Rich Asians is the Hollywood adaptation of Kevin Kwan's bestselling novel of the same title. After the screening, stay awhile to see the mid-credit scene that drops a hint about the upcoming sequel.