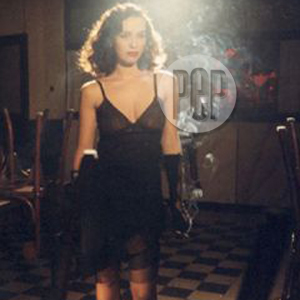 ---
Instituto Cervantes, Spain's cultural organization in the Philippines, screens free Spanish movies with English subtitles every Saturday (6 p.m.) at the Instituto Cervantes Salón de Actos in Ermita, Manila.

Love in its many forms is the theme of the movies being screened this month. With the collaboration of Filmoteca MAE, Instituto Cervantes of Manila presents movies featuring different levels of love portrayed by several Spanish and Latin-American directors.
All the films are in Spanish with English subtitles.
This month's schedule features:

• February 10: Secretos del Corazón directed by Montos Armendáriz, the winner of four Goya Awards as well as an Oscar nomination for Best Foreign Language Film. The plot is about a young boy's fascination with the mysterious deaths of several people close to him.

• February 17: La virgen de la Lujuria directed by Arturo Ripstein, for adults only. "The virgin of lust" is set mostly in a café in Vera Cruz, about Nacho (Luis Felipe Tovar), an unambitious worker who one night finds Lola, a mysterious and promiscuous political radical who lives so far on the edge that she always seems on the threat of self-destruction.

• February 24: En la ciudad directed by Cesc Gay, for adults only. This movie is about six friends in Barcelona whose sentimental lives are masked with hidden relationships, fear in expressing sentiment, secrets and lies.
For inquiries, call Instituto Cervantes at 5261282 - 85.
Free admission.
Venue: Instituto Cervantes, 855 Kalaw St., 1000 Ermita, Manila