Scarlet Snow Belo captured the hearts of netizens anew for her short video at the Walt Disney Animation Studio in Los Angeles, California.
Disney invited the three-year-old girl and her parents Vicki Belo and Hayden Kho to learn all about the process of making a full-feature film like Ralph Breaks The Internet. This animated film is the sequel to the 2012 hit movie Wreck It Ralph.
In an Instavideo, Scarlet Snow is seen preparing for a dubbing session inside a Walt Disney studio. It has generated over 278,316 views in a span of five hours.
The caption indicates: "I'm dubbing for Vanellope von Schweetz with my Mommy as my voice acting coach. I'm excited (even though it's not for the movie)."
A guy working at Disney asks Scarlet: "Do you want to play and be Vanellope today?"
Scarlet says "Yes!" and he explains that they would show her a short clip and Scarlet needs to repeat the lines.
In the Disney movie Wreck It Ralph, Vanellope is a little girl who becomes the close friend of the lead character. Emmy-nominated comedienne Sarah Silverman lends her voice to Vanellope.
During their visit to the Disney studio, Scarlet Snow and her family also took part in a workshop where they learned how to draw cartoon characters.
They got to meet animator Mark Henn who had his photo taken with Scarlet Snow.
Their photo was accompanied by the caption: "Hi, Peoples. I'd like you to meet Mr Mark Henn. He drew my favorite princesses Ariel, Belle, Jasmine, Mulan, and even young Simba. Today he taught me how to draw my new favorite Disney princess Vaneloppe from @wreckitralph. I can't wait to watch the movie. 50 days to go! #RalphBreaksTheInternet"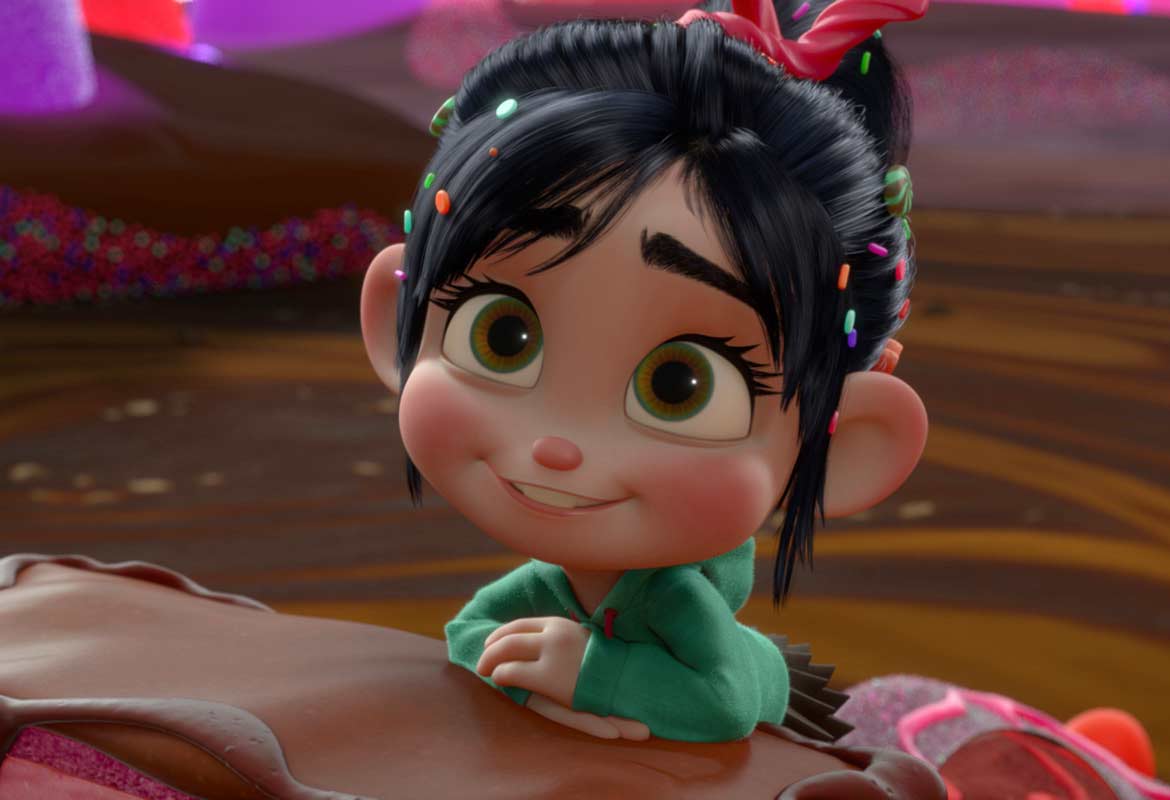 Vaneloppe von Schweetz is voiced over by Emmy-nominated comedienne Sarah Silverman

Photo courtesy of Walt Disney Studios