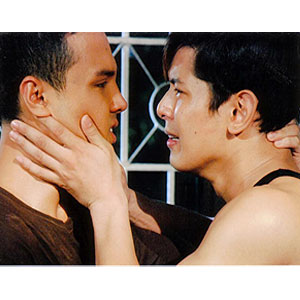 ---

Walang Kawala reveals the secretrelationship of a fisherman named Joaquin (PoloRavales) and a student named Waldo (Joseph Bitangcol). When Joaquin's wife Cynthia (Althea Vega) returns from Dubai andgets pregnant, Waldo feels betrayed and runs away to the city. Joaquin searchesfor Waldo and in the process, the two become unwitting victims of a humantrafficking ring headed by a corrupt cop named Rufo (Emilio Garcia).
One month before the playdate, the movie industry is alreadyabuzz with talk about the daring scenes that the actors willingly did; theseinclude the intimate scene of Polo and Joseph wherein both actors wereabsolutely naked, Polo and Joseph's open-mouthed kissing scenes, and Joseph'smacho dance. Jean Garcia, who plays the martyr-wife of Rufo named Beng,subjected herself to physically demanding scenes. Althea Vega and MarcoMorales, who are both being introduced in the movie, put aside theirinhibitions and bared for the camera.
These daring scenes were essential to tackling the timelyissue of human trafficking. The resultis a motion picture that penetrates the minds, hearts and our conscience. "Itis a mirror to society, a revelation of the purity of real love, and the darkside and weakness of people," says Direk Joel.

According to the United Nations, human trafficking is defined as: "Therecruitment, transportation, transfer, harbouring or receipt of persons, bymeans of the threat or use of force or other forms of coercion, of abduction,of fraud, of deception, of the abuse of power or of a position of vulnerabilityor of the giving or receiving of payments or benefits to achieve the consent ofa person having control over another person, for the purpose of exploitation."
Walang Kawala was shot on location in scenic Bataanand in the gritty streets of Manila. Aside from director Joel Lamangan, thereare at least three more award-winners on the creative team: Eric Ramos whowrote the screenplay, production designer Edgar Martin Littaua and soundengineer Ditoy Aguila. "I am very happy about the talented cast and amazingartists who collaborated with us. I am truly proud of this film," says DirekJoel.
ADVERTISEMENT - CONTINUE READING BELOW
"Walang Kawala" opens on November 12 at thefollowing theaters: Robinsons Galleria, Robinsons Ermita, Gateway Mall,Cinerama Isetann and New Cinema Theater (Cebu City).