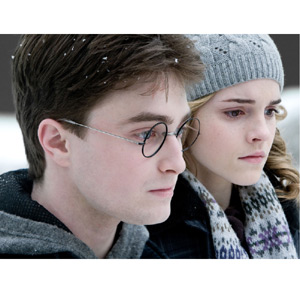 ---

Brad Pitt ages backwards. Robert Downey solves an earth-shaking mystery. Daniel Radcliffe unmasks the half-blood prince. Matt Damon masterminds a game of deception. And Jim Carrey discovers the power of the word "Yes." Discover these cinematic spectacles as Warner Bros. proudly announces its line-up of films for 2009!


Sherlock Holmes. Robert Downey Jr. brings the legendary detective to life as he has never been portrayed before. Jude Law stars as Holmes' trusted colleague, Watson, a doctor and war veteran who is a formidable ally for Sherlock Holmes. And Rachel McAdams stars as Irene Adler, the only woman ever to have bested Holmes and who has maintained a tempestuous relationship with the detective.

Harry Potter and the Half-Blood Prince. Lord Voldemort (Ralph Fiennes) is tightening his grip on both the Muggle and Wizard worlds and Hogwarts is no longer the safe haven it once was. Harry (Daniel Radcliffe) suspects that dangers may even lie within the castle, but Dumbledore is more intent upon preparing him for the final battle that he knows is fast approaching.

Yes Man. Jim Carrey stars as Carl Allen, a guy whose life is going nowhere—the operative word being "no"—until he signs up for a self-help program based on one simple covenant: say yes to everything...and anything.

The Curious Case of Benjamin Button. Adapted from the 1920s novella by F. Scott Fitzgerald, this is the whimsical story of a man who is born in his eighties and ages backwards. Directed by David Fincher and starring Brad Pitt and Cate Blanchett, this is a grand tale of a not-so-ordinary man and the people and places he discovers along the way, the loves he finds, the joys of life and the sadness of death, and what lasts beyond time.

Whiteout. After two years stationed at Antarctica's South Pole research base, lone U.S. Marshal Carrie Stetko (Kate Beckinsale) is as anxious as anyone to be going home. She's turned in her resignation and is counting the hours and minutes to the last plane out. But three days before departure, a body turns up on the ice and Carrie is immediately thrust into Antarctica's first murder investigation.

Ninja Assassin. Raizo (Rain) is one of the deadliest assassins in the world. Taken from the streets as a child, he was transformed into a trained killer by the Ozunu Clan, a secret society whose very existence is considered a myth. But haunted by the merciless execution of his friend by the Clan, Raizo breaks free from them...and plots his revenge.

Orphan. In this suspense-thriller, a young mother (Vera Farmiga) and her husband (Stellan Skarsgaard) decide to adopt a child after the devastating loss of their baby. Little could they know that the child they adopt would turn out to be anything other than what they'd hoped for.

Gran Torino. Clint Eastwood stars in and directs this film - predicted to be a frontrunner in the upcoming Academy Awards -- in which he plays Walt Kowalski, an iron-willed veteran living in a changing world, who is forced by his immigrant neighbors to confront his own long-held prejudices.

Observe and Report. Comic sensation Seth Rogen plays a deluded, self-important head of mall security who squares off in a turf war against local cops.

Shorts. From director Robert Rodriguez, this quirky comedy is set in a suburb where all the houses look the same and everyone works for Black Box, manufacturer of the ultimate communication and do-it-all gadget. Chaos follows when an 11-year-old boy is hit in the head with a rainbow-colored rock that grants wishes to anyone who holds it, leading them all on a series of adventures.

The Informant. It was one of the FBI's biggest secrets: a senior executive with America's most politically powerful corporation, Archer Daniels Midland (Scott Bakula), had become a confidential government witness, secretly recording a vast criminal conspiracy spanning five continents. Mark Whitacre (Matt Damon), the promising golden boy of ADM, had put his career and family at risk to wear a wire and deceive his friends and colleagues.

Faragut North. George Clooney directs this pulse-pounding drama about a smart, arrogant Presidential campaign press secretary whose career spins out of control after he takes a secret meeting with a rival candidate's seasoned campaign manager.

Where the Wild Things Are. The film follows the adventures of Max, a headstrong young boy who leaves home after having a fight with his mother—only to find himself in a mysterious forest bordering a vast sea. Misunderstood and rebellious, Max sets sail to the land of the Wild Things, where mischief reigns.

Vegas Rising. An ex-cop invades a zombie-ruled Las Vegas to rescue his trapped daughter. Complications: The US Military is also after the daughter, and has plans to nuke the town into non-existence.
ADVERTISEMENT - CONTINUE READING BELOW