The Singapore Media Festival 2018 can be summed up with this recurring theme among its officials and participants:
Help others in order to help yourself grow in the media industry whether as a talent, content creator, producer, filmmaker, or a TV/film company.
As SMF Chairman Robert Gilby put it, "The idea is to bring people together.
"Honestly, we want to help Singapore. But to actually help Singapore, we have to help play our role in the rest of the region and that's where the heart of the festival is."
It was all about establishing a venue for Southeast Asian talents, filmmakers, content creators, and companies to stand out by shining a light on each other's works.
That the Philippines was chosen as the Country of Focus for this year's festival was one specific example of how SMF wanted to help boost the "amazing talent" its neighboring countries can offer.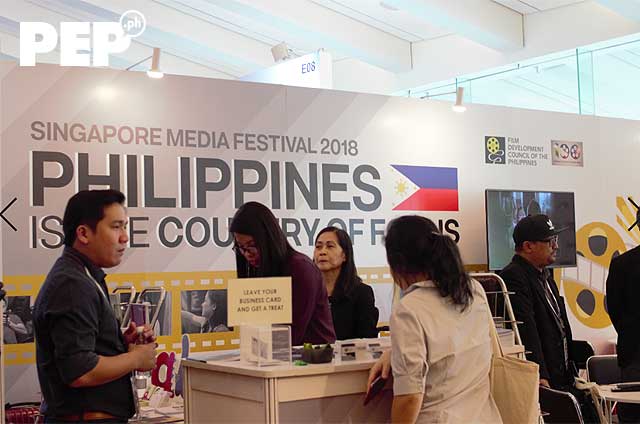 (People dropped by the Philippine booth during Day 1 of the Asian Television Forum and Market at Marina Sands Bay Hotel, Singapore)
Filipino filmmakers Mikhail Red's Eerie, Lav Diaz's Season of The Devil (Panahon Ng Halimaw), Shireen Seno's Nervous Translation, and Christopher Gozum's The Ashes and Ghosts of Tayug 1931 (Dapol tan payawar na Tayug 1931) were highlighted out of over 100 film selections that were showcased in the festival.
A former managing director of Walt Disney for 12 years, Gilby said that SMF officials wanted to take the chance to pay tribute to the 100 years of Philippine Cinema.
"Over the years, I learned a lot of special talent from the Philippines. It's probably the nation that captures heart better than anywhere else I know," Gilby said on a personal note.
He continued, "Filipinos, not just those with creative talent but the Filipino people in general, [has this capacity to] entertain themselves through some of the hardest lives you can imagine.
"As with overseas Filipino families, they've separated and you see how they stay connected, and how they use their spirit of storytelling to connect.
"I think it's very moving."
Yuni Hadi, executive director of Singapore International Film Festival, said that Eerie had a successful world premiere in Singapore as it earned good feedback from the audience when it was shown last December 3 at Singapore's Capitol Theatre.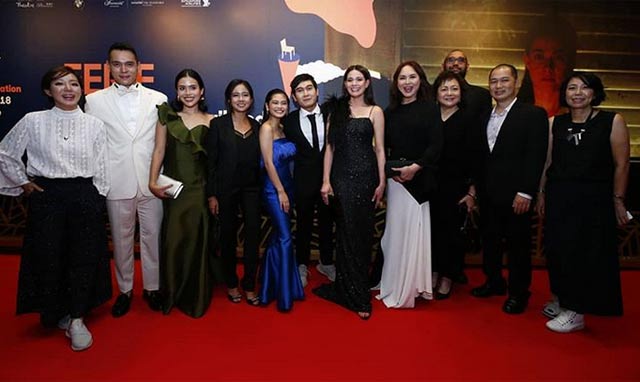 (Seen at the red-carpet premiere of Eerie: Yuni Hadi, Executive Director, SGIFF; Jake Cuenca; Gabby Padilla; Micah Tadena, Producer, Eerie; Gillian Vicencio; Mikhail Red; Bea Alonzo; Charo Santos-Concio; Malou Santos, Executive Producer; Justin Deiman, Co-Executive Producer; Chan Gin Kai, Executive Producer; Pimpaka Towira, Programme Director, SGIFF)
Starring Bea Alonzo, Charo Santos-Concio, and Jake Cuenca, Eerie was a collaboration between ABS-CBN film arm Star Cinema and Singapore-based company Cr8 Productions.
"They have not watched a Filipino film before, they came and they were so surprised that the quality is so good.
"We want people to be surprised and say, 'Oh yeah, that's what we've been believing in.
"I think people are just attracted to good stories. So, it comes down to very basic things."
Yuni pointed out that Lav Diaz Diaz's Panahon Ng Halimaw being recognized in several prestigious festivals and how Singapore's A Land Imagined winning the Golden Leopard at the Locarno Film Festival were considered big wins not just for the countries they came from but for the rest of Southeast Asia as well.
"Because it opens interest for everybody to look this way. We can feel that shift.
"We have the drive to make Southeast Asian stories important in the world.
"If we work together, we have more resources to pool together.
"It's really time we elevate the celebration of Southeast Asian film talents."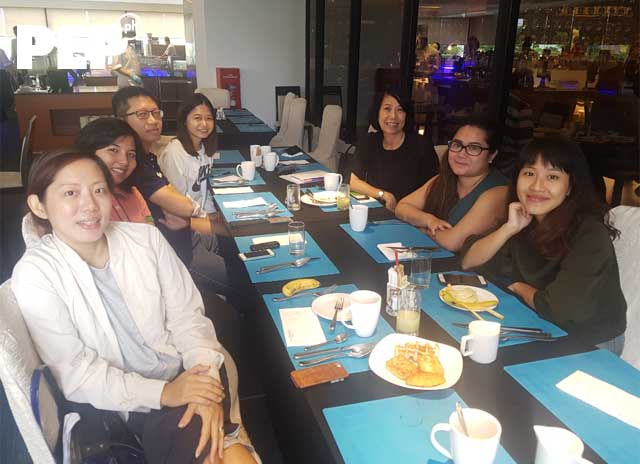 (Counterclockwise: SGIFF's Yuni Hadi, Stephanie Bernardino of Manila Bulletin, Do Hieu Trung of Zing.vn, Rachelle Siazon of PEP.ph, SGIFF's Pimpaka Towira, Ida del Mundo of Philippine Star, and Nguyen Than Tam of thanhnien.vn)
PEP.ph (Philippine Entertainment Portal) was part of the select group of Philippine media delegates that covered the week-long celebration of the Singapore Media Festival.
The festival centered around five main events—the 29th Singapore International Film Festival, Asian Television Forum and Market, ScreenSingapore, the Asian Academy Creative Awards, and SMF Ignite—each of which had its respective dialogues, master classes, exhibits, and other immersions that participating countries can learn from.
As SMF Chairman Robert Gilby put it, the festival encouraged its participants to "connect, converse, and collaborate" throughout the festival run.
In the process, everyone helps each other achieve full potential in the industry.
PEP.ph lists inspiring lessons that we learned from the different activities lined up by SMF:
1. Don't be scared of rejections.
(In Conversation With Daniel Dae Kim, The Projector, December 6, 2018)
Actor/director/producer Daniel Dae Kim was tapped as one of the jury members for SGIFF's Asian Feature Film Competition.
Best known for his role in the U.S. series Lost (2004 to 2010), Daniel recalled that he suffered discrimination growing up in a blue-collared town, where most people are white Americans, in Pennsylvania.
But it was what made him realize his dream to become an actor.
"The fact that I was so different made me want to express myself.
"This is a lot of self therapy—I felt like I have to something to say and something to offer but wasn't able to give a chance to because of what I look like.
"It stayed with me all through my childhood and it it kinda came out in the form of artistic expression."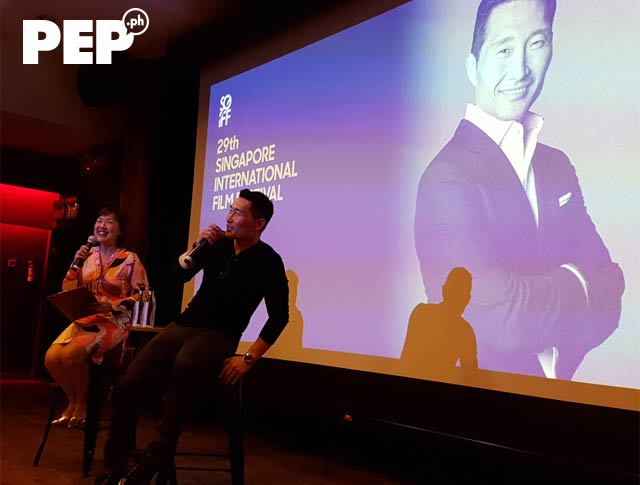 Back then, the challenge for him was to make it in Hollywood where Asians were a minority.
Daniel knew that it was a very competitive field of career to begin with.
Recalling his acting stint with CBS's police-drama series Hawaii 5-0 (2010 to 2017), Daniel said: "Was there an additional burden because of race? Yes.
"Just the idea that, for instance, when I first met on Hawaii 5-0, I asked the lead producer if I could be maybe Danno or McGareth. He said, 'Well, it's just not going that way.'"
Danno and McGareth were the lead characters in the show played by Alex O'Loughlin and Scott Caan, respectively.
"Little things like that, it's just a simple answer but it has such big consequences when they don't consider that that's even a possibility. That's the world as it was not so long ago.
"And so I have to be content with whatever I can get.
"Which is why when Lost came around, it was such a big event because the character grew into a legitimate part of the ensemble and not just someone who is there as window dressing."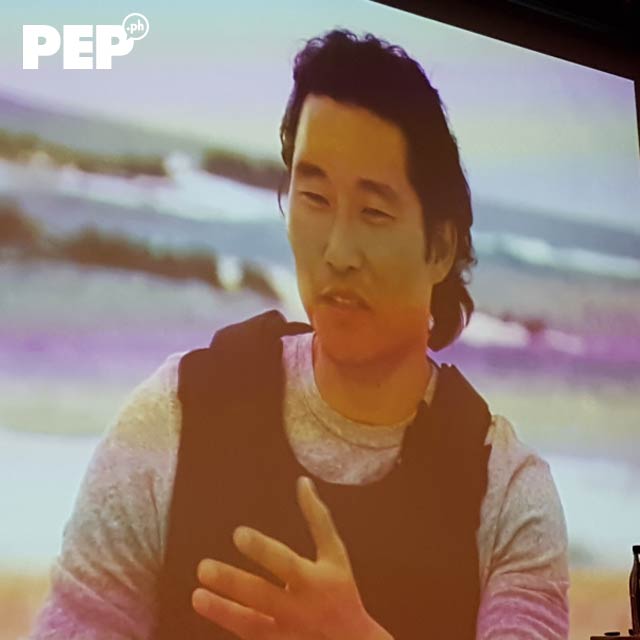 (Screencap from the AVP of the American drama series Lost, where Daniel Dae Kim starred in)
But despite the difficulties, Daniel said he had no regrets about pursuing a career in the entertainment industry.
Asked what he would say if he were to speak again with his 18-year-old self, Daniel answered: "If I knew how hard it was to succeed if I were 18 again, I don't know if I will go back in this business.
"Because it really is hard and I'm considered successful.
"But I would say don't give up. There were many times when I wanted to and it would have been easy to give up.
"But I wouldn't be able to succeed and talk to you guys here if I didn't.
"I might be a lawyer, I might be a banker, but I don't know if I'd be a happy one."
To date, Daniel keeps busy as a producer of The Good Doctor, a U.S. adaptation of the hit Korean TV series of the same name.
He also landed a meaty role in the 2019 Hollywood superhero film Hellboy.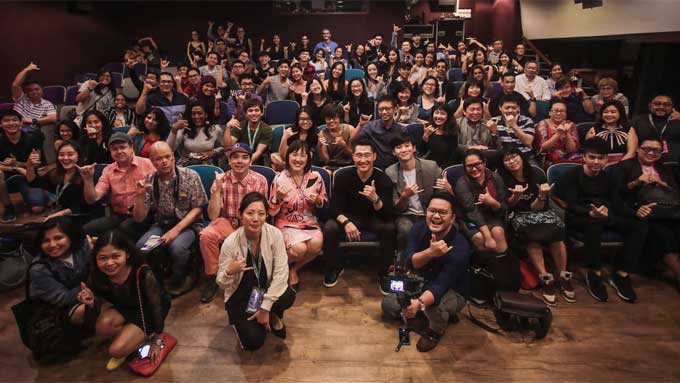 (Daniel Dae Kim posed for a group photo with media representatives that attended his talk at The Projector for Singapore Media Festival.)
2. Find your own voice.
(Interview with Shireen Seno at the SGIFF Festival Lounge, December 6)
Filipino filmmaker Shireen Seno's Nervous Translation was chosen as one of the official film selections that was shown during the Singapore International Film Festival.
Starring Jana Agoncillo, the film tackled what it's like having a father who's an overseas Filipino worker through the eyes of a child left under the care of her mother during the '80s.
Jana's character had to make do with secretly playing recorded voice cassette tapes that her father sends home in order to learn more about him.
According to Shireen, the story was inspired by her two close friends who are OFWs.
While she didn't really grow up in that kind of family set-up, Shireen admitted that she could relate to the story because she grew up outside her country of origin.
Shireen is a Filipino who was born and raised in Japan, lived briefly in the U.S., studied film and architecture at the University of Toronto in Canada, went back for a few years to Japan to work, and then moved to Manila to start her filmmaking career in 2009.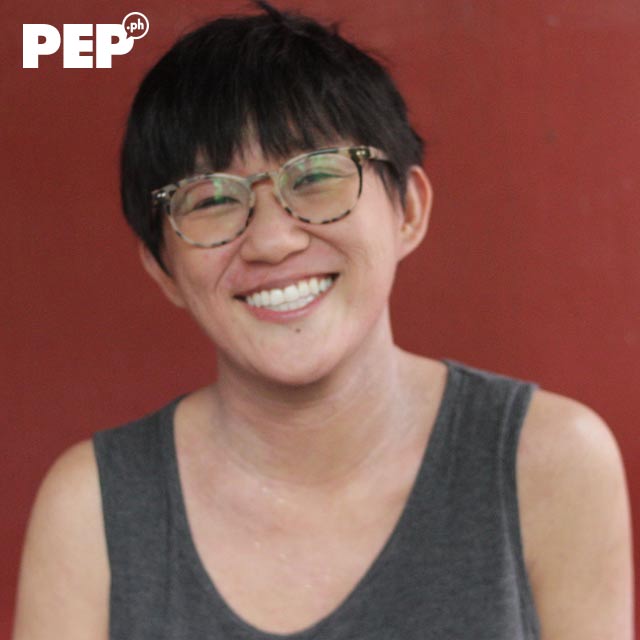 She considers Lav Diaz, Raya Martin, and John Torres as independent Filipino filmmakers that she looks up to.
Shireen added, "I wanted to go there to see for myself what it was all about.
"I ended up in Manila on my own and really feeling the sense that that there is something interesting happening in terms of the film scene.
"And everyone is doing their own thing and finding a way to make their films without the money, and really finding their own voice to their filmmaking.
"I was really inspired by these. They made it look so easy and I wanted to be part of it."
While she doesn't really think about how living in different countries have impacted the way she makes her films, Shireen admitted that it somehow affects the way she looks at things.
"I tend to prefer films on the quiet side. Maybe it's the introvert in me and also having grown up in Japan where there's a sense of this boundary between the public and the private.
At the same time, Shireen acknowledged that living in the Philippines has a positive impact on her personality. She said that she has become more open about expressing herself or voicing out her opinion.
But ultimately, Shireen maintained that she doesn't limit herself with either national or regional considerations when making a film.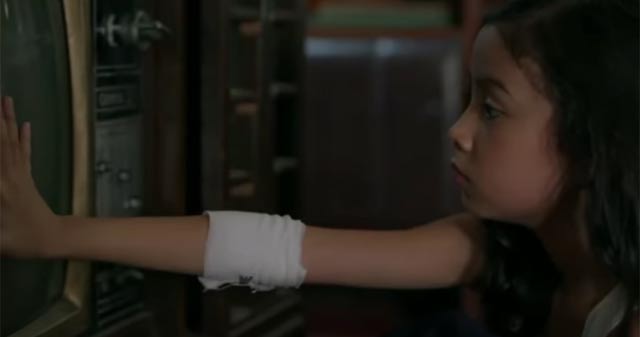 As a jury member for Singapore Media Festival's Southeast Asian Short Film Competition, she pointed out that it was what she wanted to impart to emerging filmmakers who joined the contest.
"I think filmmaking should be about sort of creating this world without being too conscious of it.
"I just say explore your own self, but try to connect with others. In that way, it's something local inside you but also around you.
"You don't have to label it as a Filipino thing or an Asian thing."
Her biggest realization so far is this: "When I was studying architecture, I realized it was not so much the spaces around us, but the spaces within us that inhabit us basically. And that's how I became more into the film side and wanted to explore that."
3. Pursue meaningful stories and connections.
(Deep Dive Into Nas Daily Metrics, Marina Sands Bay Hotel, December 5)
Arab-Israeli Nuseir Yassin left his tech job in New York in 2016 in order to travel the world full time.
The Harvard graduate committed to do documenting his life for 1000 days, and he's nearly completed his goal. He has already logged a total of 970 one-minute videos on his Facebook, known as Nas Daily.
His viral videos, posted on Facebook alone, have reached 2.8 billion page views with 11 million followers and still counting.
Why did these videos did so well?
Nas said that it's all about keeping his target market in mind and making sure that he delivers stories with meaningful content.
He characterized his target market as a 15-year-old who lives in Columbia, who doesn't speak English, and who cares about bettering the world and things with meaningful impact.
Then he added, "I try to think about the human element of my videos. I hate to break it to you but nobody gives a f*ck about your food, nobody gives a damn about your buildings, nobody cares about inanimate objects.
"Humans sell. Anything else doesn't.
"When you can create a story that has a human connection. it will do a lot more than if you make a story about an inanimate object."
Nas explained that the page views of his videos grew when Facebook made algorithm changes, such that the famous social media platform gives more exposure to Facebook posts with meaning rather than no-brainer pranks.
Explaining what algorithm change refers to, Nas continued, "It's called meaningful social interactions.
"Does this content promote meaningful social interactions? If it does, I'm gonna show it to more people.
"If it doesn't, no more exposure. It's as simple as that."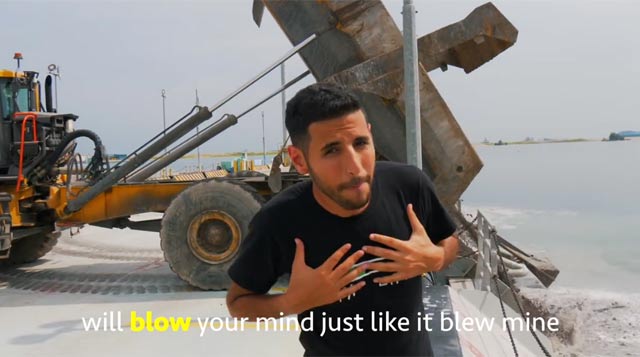 Nas also emphasized that the success of every Facebook post is not only measured through page views alone, but in terms of how engaged netizens are with the content that was posted.
As an example, he showed a Nas Daily video about a guy who has a bat, which earned two million page views with only 1,000 comments from those who have supposedly watched it.
Nas pointed out that it was a "failure" because the top comment was a random message about someone else's birthday—which was totally unrelated to the video.
He compared this to another Nas Daily video where he talked about his personal insecurities and why he keeps his content so short. This one earned one million page views with 8,700 comments and 239,000 likes.
Nas considered this content as successful? especially because the top comment was about a netizen overcoming issues of anxiety.
"That's the content that we need to support, promote, and share more rather than stupid-ass panks and bad thumbnails.
"This is the kind of content that the world needs more of and that is the future of storytelling—it has to have meaning."
Airing his frustration at how most content creators go by tried-and-tested but irresponsible storytelling, Nas said, "I hate the Internet because it's so full of bad content.
"It's full of ad campaigns that only to serve to sexualize women, that only serve to objectify any kind of gender.
"This is the proven way to get people's attention that should not be promoted or celebrated."
His challenge for content creators: "Do we wanna maximize the impact or we just wanna maximize the views? The choice is yours."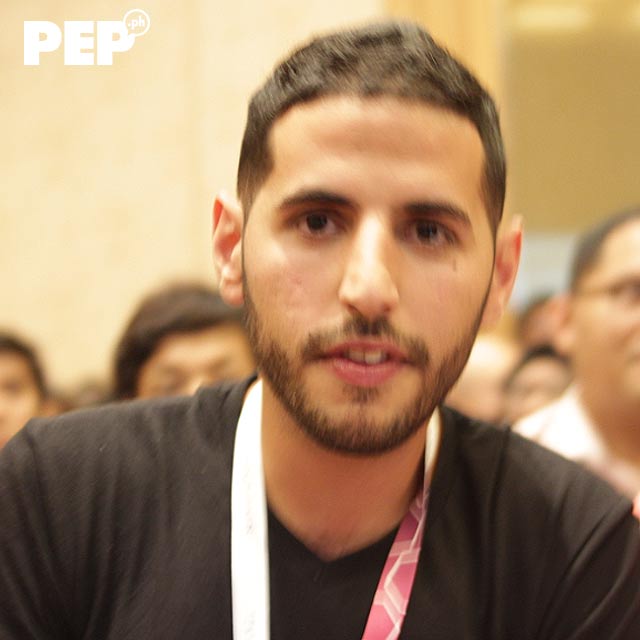 4. Strive for discipline and excellence.

Robert Gilby, the Singapore Media Festival's chair, underlined the importance of constantly pursuing ways for improvement.
He cited world-renowned Japanese sushi master Jiro Ona, who, at the age of 93 years old, is still in pursuit of making the perfect sushi.
An owner of Michelin three-star restaurant called Sukiyabashi Jiro in Tokyo, Jiro's search for the perfect sushi was depicted in the 2011 documentary film Jiro Dreams of Sushi.
"The relentless pursuit of perfection, that discipline process is how you get to excellence," Gilby said.
Gilby then cited the book Creativity, Inc. Overcoming the Unseen Forces That Stand in the Way of True Inspiration, authored by Pixar and Walt Disney President Ed Cutmull as a start-up guide to that kind of thought process.
Gilby said one of the striking lessons from the book was the idea of "Braintrust" among producers and directors under Pixar, the maker of animated films Toy Story and Up, among others.
"Everyone has to own the film. They have to pitch films. They have to come up with a concept or an idea that is true to them.
"And they come to the Braintrust with their show concept or an idea and then they rip it part.
"They make again, [then] rip it apart. They spend their time again and again ripping it apart.
"They can do that and not be destroyed as creative executives because there's trust.
"They know that every other person in that room cares only about how excellence there's gonna be in that person. Not about themselves, but about that person."
It is the candid feedback from the people who are part of that Braintrust that helps the director work on the flaws of an ongoing project, that may even take years from its conception before it gets shown to moviegoers.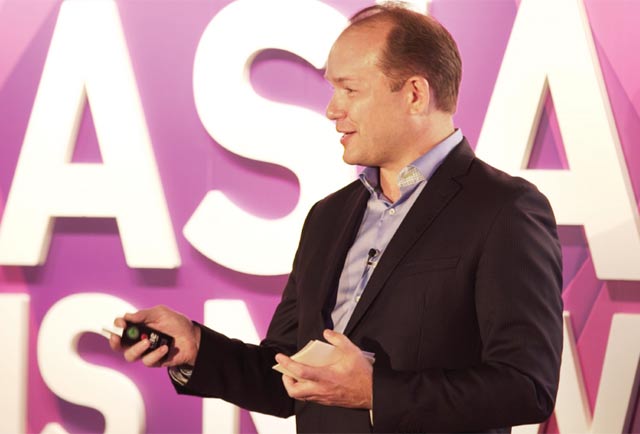 5. Support each other.
Singapore International Film Festival (SGIFF) organizers recognized collaborations and exchange of ideas as a way of growing the industry of filmmakers/producers/talents in Southeast Asian region. However, financial constraints often pose as a hindrance to making a quality project.
As part of its efforts to champion independent filmmakers, SGIFF launched the Southeast Asian Short Film Grant to two short films, with a cash amount of S$4,000 and post-production support worth S$4,000 each.
SGIFF's Yuni explained "I think people can feel the time is now. You feel that something is happening and you want to act on it.
"We wanna provide those kind of opportunities for people to make that happen.
"We want to say this is our commitment. We want to be part of your journey. Even though it's a modest money."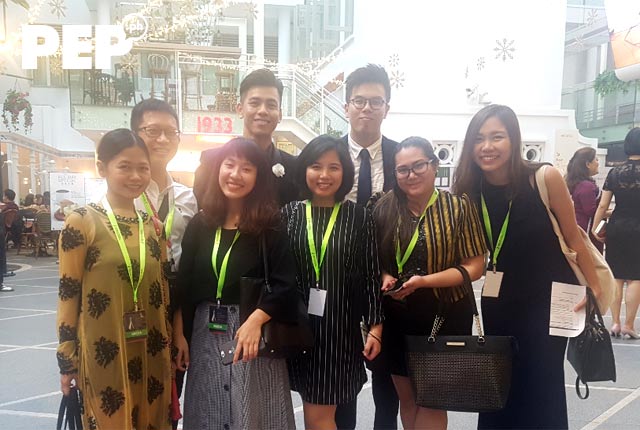 (Media representatives from the Philippines and Vietnam together with Tate Anzur PR people at the Asian Academy Creative Awards, held last December 7, at Capitol Theatre, Singapore)
SGIFF also partnered with White Light Productions, the post-production company behind the Oscar-winning film Call Me By Your Name (2017), to oversee the post-production of the chosen short films.
"They really have world-class standards for post production," Yuni said of White Light Productions.
"We want to offer that to a filmmaker at the very young stage of his life. So when they make their first feature, the post-production company already knows who he is and they can hopefully collaborate on that."
SIGFF also launched the Southeast Asian Documentary Film Grant, which will support four mid-length or feature projects annually, with a cash amount of S$25,000 each.
Through these efforts, Yuni went on to say that SGIFF hopes to encourage filmmakers to create enough content that a broader audience in Southeast Asia can easily relate with.
"Just that curiosity that we're not limited to Hollywood content. I think it makes us more interesting as people too."