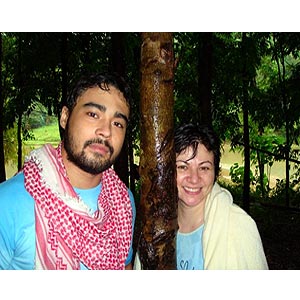 ---

Rosanna Roces makes her showbiz comeback with theindependent film Aurora, which is directed by Adolfo Alix Jr.
Her last film, La Vida Rosa (2001), gave her the URIAN BestActress award. In Aurora, sheco-stars with Sid Lucero, who recently won the URIAN Best Actor for Selda. The film is an intimate portrait of a captorand a captive as they both struggle to survive in the depths of a jungle.
A social worker named Aurora (Rosanna Roces) is kidnapped bymembers of the Lost Command. After a military raid in the middle of the night,she gets lost in the forest. She walksaimlessly in the thick forest, hoping to find her way out to freedom. She is found by Fadi (Sid Lucero), one ofher captors. Aurora tries every way in order to run away. Will she see the break of dawn alive?
The film also stars Kristofer King as one of Rosanna'scaptors.
Aurora will have its premiere screening on November25 at the U.P. Cine Adarna. A regular run for this indie film is still inthe works.