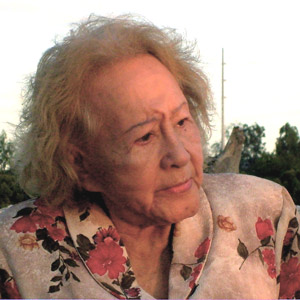 ---

As legendary character actress Anita Linda turns 84 this month, the University of the Philippines Film Institute holds a sneak run for her latest starrer that brought her to Toronto last September for the film's world premiere. Adela also won for her last October the Best Actress award at the Southeast Asian Competition of the 10th Cinemanila International Film Festival.

Adela, from acclaimed director Adolfo Alix Jr., screens nightly at the UP Film Institute Videotheque beginning Monday, November 17, at 6:30 p.m. until Friday, November 21. In the film co-written by Direk Adolf and Nick Olanka, Anita plays a radio talent back in the'50s now living on her own along the edge of a dump site in the outskirts of the city who awaits a visit from family members as she celebrates her 80th birthday.

Each screening of Adela will be respectively preceded by canonical titles from the greatest masters of Philippine cinema where Anita appeared in the cast. Among them are classics by Gerardo de Leon, Lino Brocka, Ishmael Bernal, Mario O'Hara, Mike de Leon, Chito Roño et al. Such provides a distinct twist to Adela's limited engagement for a fitting tribute to one of the most gifted actresses to ever grace Filipino films. Incidentally, Adela marks Anita's first lead role in years. Its showcase along with the other featured films that all hallmark her indubitable acting prowess forms part of UP Film Institute's current screen series billed "Gray November in Their Souls" as inspired by the very name of the watering hole that Bernal put up for artists and intellectuals in Malate way back before he broke into the movies in the '70s.