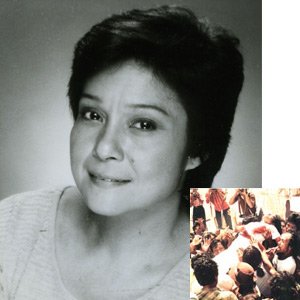 ---

According to CNN, the Filipino film Himala received 32 percent of the votes in its onlinepoll, which had 10 films vying for the honor of the Asia-Pacific Best Film of All Time.

Thousands of visitors voted on "The Screening Room" web site to honor Ishmael Bernal's 1982 film with the prize that is jointly awarded by CNN and the region's Asia Pacific Screen Awards (APSA).

"The Screening Room's" Myleene Klass presented the award last November 11 at a special ceremony on the Gold Coast, Queensland, Australia.

CNN described Himala, which stars Nora Aunor, as an "austere tale of a young woman who goes on a healing crusade after seeing a vision of the Virgin Mary."

Bernal's film beat Akira Kurosawa's Shichinin no samurai (Seven Samurai), landed on second place and Wo hu cang long (Crouching Tiger Hidden Dragon) by Ang Lee, which placed third.

Other films in the shortlist included Gabbeh from Iran, Gallipoli from Australia, Pather Panchali from India, Spirited Away from Japan, Oldboy from South Korea, Infernal Affairs from Hong Kong/China, and Chungking Express from China.

Those who have not yet watched the classic film Himala have the chance to avail of the free screening scheduled this Saturday.


Catch the special screening with the Himala cast & crew and special guest on November 22 (2 pm) at Titus Brandsma Center St. Theresa of Avila Bldg. 2/F 28 Acacia St., Brgy. Mariana New Manila, Quezon City. For inquries/confirmation, call Titus at 726-6054.


FREE ADMISSION.