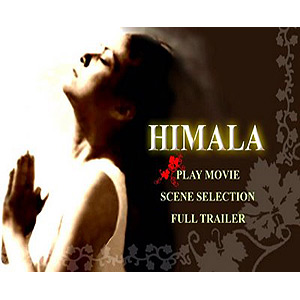 ---

For its brilliance, depth, relevant message and insights,the Filipino film Himala will be honored by Pelikula@titusbrandsma forwinning CNN's Best Film of All Time in Asia-Pacific.

The organizers of the monthly film screening will pay tribute to one of thebest Filipino films during the special screening scheduled on November 22,2 p.m. at the Titus Brandsma Media Center.

A recognition award will be given to Ms. Nora Aunor (lead actress), Mr. RickyLee (scriptwriter), Direk Ishmael Bernal (film director), Cong. Imee Marcos(producer-Experimental Cinema of the Philippines), Ms. Charo Santos (executiveproducer), Ms. Racquel Villavicencio (production designer). Supporting castmembers Vangie Labalan, Gigi Duenas, Ama Quiambao, Veronica Panlilio, LauraCenteno, Joel Lamangan, Cris Daluz, Richard Arellano, Spanky Manikan, Rey Ventura,and Pen Medina will also be cited during the ceremony.
Ricky Lee, Ms. Charo Santos (now ABS-CBN President), thechildren of Nora Aunor, and relatives of Ishmael Bernal are expected to attendthe recognition ceremony, which is scheduled at 4 p.m.
ADVERTISEMENT - CONTINUE READING BELOW
Himala is the story of Elsa, a delusional barrio lasswho claims to have seen a vision of the Virgin Mary during an eclipse. However, her illusion was shattered when sheand her childhood friend Chayong were raped. Unable to accept the reality of being brutalized, Chayong commitssuicide. A struggling documentary maker named Orly (played by Spanky Manikan),is the silent witness to Elsa's ordeals.


Pelikula@titusBrandsma is a ministry of the Titus BrandsmaMedia Center of the Order of Carmelites in the Philippines. It is committed tothe search and deepening of meanings through film dialogue.
For those who wish to have a copy of this classic film, theDVD of Himala is available in record bars courtesy of Star Home Video.
Venue: Titus Brandsma Center, 2nd Floor Teresa of AvilaBuilding, No. 28 Acacia St., New Manila, Quezon City
Date: November 22 (Saturday) 2 p.m.