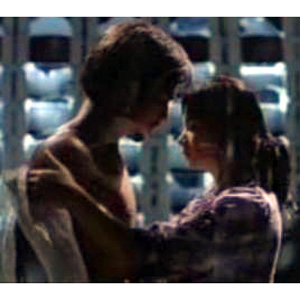 ---

The Star Cinema movie Land Down Under was originallyscheduled to be screened in the Philippines this November. Piolo Pascual andAngel Locsin were supposed to shoot their scenes in Australia in September butthey were only able to leave last month. As a result, the screening of themovie (and even the venue) has been moved.
Instead of screening it in the Philippines this year, theproducers have decided to hold its world premiere in Los Angeles on December6 and in San Francisco Bay Area (Redwood City) on December 7.
This will serve as the culmination of Star Cinema's 15thyear anniversary celebration.
For the past two weeks, Piolo Pascual and Angel Locsin havebeen shooting scenes of their movie in Katherine, a traditionaloutback town located in the northern territory of Australia.
Together with their director Rory Quintos, the stars werescheduled to arrive in Manila today, November 22.
A few weeks ago, Piolo and Angel shot their scenes inImpasug-ong, Bukidnon, Northern Mindanao whose claim to fame is "Home of thecountry's finest cowboys." Moviegoerscan expect Pinoy rodeo and horseback-riding from the lead stars who underwenttraining from riding instructor Vic Barba and equestrienne MikeeConjuangco.


The tagline of the movie goes: "This is the story of a womanwho goes to the Land Down Under for the sake of her family and her dreams, andthe man who would go to the ends of the earth to follow her."
SYNOPSIS. After working for several years in Manila,Migo (Piolo Pascual) returns to Bukidnon, to its magnificent rolling hills andlush pasture lands, to reclaim the ranch that his family had lost after his father'sdeath.
During the Kaamulan festival, Migo sees his first love, Arah(Angel Locsin), who also happens to be the beautiful and fearless rodeo queenof Bukidnon. He falls in love with her all over again and resolves to win backher heart as well.
ADVERTISEMENT - CONTINUE READING BELOW
However, Arah is already engaged to Brian Sullivan, anAustralian rancher. Being the eldest daughter of a poor cowboy, she feelscompelled to accept this man's offer of marriage in order to give her family abetter life, no matter how much she still loves Migo.
Arah leaves Bukidnon, along with a group of Pinoy cowboyswho have been hired to work in the vast and lonely Australian ranch, which iseven bigger than Bukidnon.
Arah thinks it's all over between her and her great love,but two years later, Migo arrives in Australia to work as a cowboy and, moreimportantly, to get Arah back.
Can their love bloom again in the dry landscape of theOutback? Will Migo be able to reclaim the love he has lost, or will he learn tolet her go and start anew?
Land Down Under will premiere in the following citiesand dates:
LOS ANGELES
December 6 (Saturday)
Wadsworth Theatre, 11301 Wilshire Blvd, Los Angeles, CA90073
Will-call tickets: 1.800.227.9676 (24-hour ticket hotline)
Ticket Outlet: All Access (909) 223-2409 or (818) 395-9941
SAN FRANCISCO BAY AREA
December 7 (Sunday)
Fox Theatre, 2215 Broadway St., Redwood City, CA 94063
Will-call tickets: 1.800.227.9676 (24-hour ticket hotline)
Pick-up tickets: ABS-CBN International Office in RedwoodCity: Monday to Friday, 10AM-5PM