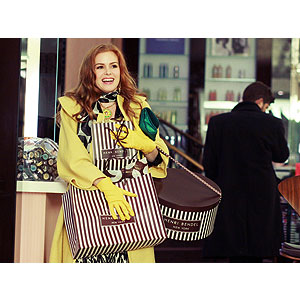 ---

A combination of high-octane adventures, family-friendly tales, rip-roaring comedies, delightful love stories and gripping thrillers comprise Walt Disney Studios' line-up of films for 2009. From Jim Carrey to Bruce Willis, Nicolas Cage to Adam Sandler, Miley Cyrus to the Jonas Brothers, the stars have aligned for a year-long celebration of wholesome entertainment.


G-Force. Producer Jerry Bruckheimer brings his first 3-D film to the big screen with a comedy adventure about the latest evolution of a covert government program to train animals to work in espionage. Armed with the latest high-tech spy equipment, these highly trained guinea pigs (voiced by Nicolas Cage, Sam Rockwell and Penelope Cruz) discover that the fate of the world is in their paws.

Up. From Disney/Pixar comes this comedic adventure about Carl (voice of Ed Asner) who has spent his entire life dreaming of exploring the globe and experiencing life to its fullest. But at age 78, life seems to have passed him by, until a twist of fate (and a persistent 8-year old) gives him a new lease on life.

Bedtime Stories. An adventure comedy about a hotel handyman (Adam Sandler) whose life is changed forever when the bedtime stories he tells his niece and nephew start to mysteriously come true.

Race to Witch Mountain. A thrilling action-adventure about a hard-luck cab driver (Dwayne Johnson), whose life is thrown into chaos when two apparent "runaway" teenagers jump into his taxi. He soon realizes that the kids possess exceptional paranormal powers.

A Christmas Carol. A multi-sensory thrill ride re-envisioned by Academy Award-winning filmmaker Robert Zemeckis. Starring Jim Carrey as Ebenezer Scrooge, the film captures the fantastical essence of the classic Dickens tale in a groundbreaking, performance-capture 3D motion picture event.

Confessions of a Shopaholic. In the glamorous world of New York City, Rebecca (Isla Fisher) is a fun-loving girl who is really good at shopping--a little too good, perhaps. She dreams of working for her favorite fashion magazine, but can't quite get her foot in the door.

Beverly Hills Chihuahua. A pampered, diamond-clad Chihuahua named Chloe (voice of Drew Barrymore) enjoys her luxurious lifestyle so much, she hardly notices Papi, a tough looking Chihuahua who happens to be head-over-paws for the fashionista pooch. But when Chloe gets lost in the rough streets of Mexico, Papi heads south of the border to rescue his true love.

Surrogates. FBI agents (Bruce Willis and Radha Mitchell) investigate the mysterious murder of a college student linked to the man who helped create a high-tech surrogate phenomenon that allows people to purchase unflawed robotic versions of themselves--fit, good looking remotely controlled machines that ultimately assume their life roles--enabling people to experience life vicariously from the comfort and safety of their own homes.

The Proposal. When high-powered book editor (Sandra Bullock) faces deportation to her native Canada, the quick-thinking exec declares that she's actually engaged to her unsuspecting put-upon assistant Andrew (Ryan Reynolds), who she's tormented for years. He agrees to participate in the charade, but with a few conditions of his own.

Jonas Brothers: The 3D Concert Experience. The Jonas Brothers head to the big screen--in Disney Digital 3D--in this high-energy rockumentary. The film blends excerpts from the Brothers' red-hot "Burning Up" concert tour, with exclusive behind-the-scenes footage, off-the-wall segments, and a lot of JB-style humor-giving fans never-before-seen insights into the lives of Kevin, Joe and Nick.

Hannah Montana: The Movie. The music-filled comedy adventure based on Disney Channel's blockbuster television series, "Hannah Montana," in which Miley Cyrus stars as a teenage girl Miley Stewart who lives a secret life as a pop star. The film follows Miley as Hannah's soaring popularity threatens to take over her life.

When in Rome. An ambitious young New Yorker (Kristen Bell), disillusioned with romance, takes a whirlwind trip to Rome where she defiantly plucks magic coins from a "foolish" fountain of love, inexplicably igniting the passion of an odd group of suitors (Josh Duhamel, Dax Shepard, Jon Heder and Danny DeVito).

Doubt. Meryl Streep, Philip Seymour Hoffman and Amy Adams star in the gripping film adaptation of a Pulitzer Prize and Tony Award winning play about the quest for truth, the forces of change, and the devastating consequences of blind justice in an age defined by moral conviction.

Adventureland. Set in the summer of 1987, the film concerns an uptight recent college grad (Jesse Eisenberg) who is forced to take a minimum wage job at the local amusement park. The experience helps him to loosen up a bit as he finds first love (Kristen Stewart), forms new friendships and matures just in time to enter the real world in the fall.

The Boy in Striped Pajamas. Eight year-old Bruno is the sheltered son of a Nazi officer whose promotion takes the family from their Berlin home to a desolate area where the lonely boy finds no-one to play with. Crushed by boredom and compelled by curiosity, he ignores his mother's repeated instructions not to explore the back garden and heads for the "farm" he has seen in the near distance. There he meets Shmuel, a boy his own age who lives a parallel, alien existence on the other side of a barbed wire fence.
ADVERTISEMENT - CONTINUE READING BELOW