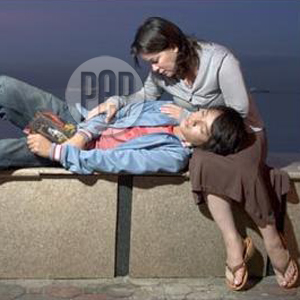 ---
Sarong Banggi will be screened tomorrow, February 17,in Robinsons Galleria Cinema 1 as part of NCCA's Arts Month program Pelikusina.


Rated B by the Cinema Evaluation Board, Sarong Banggi is abouttwo gentle souls who meet—a birthday boy and a jaded, aging prostitute.
URIAN Best Actress Jaclyn Jose plays the call girl Melba andnewcomer Angelo Ilagan essays the role of Nyoy, a young man out on the town insearch for carnal pleasures.
Sarong Banggi, as the Bicol song of the same titlesuggests, takes place in the span of one night. It opens with a barkada ofteenage boys in search of carnal pleasure. As they go their separate ways withtheir respective partners for the night, one of them goes in a different direction.
He strikes up a conversation with an older woman, and asthe night grows deeper, so does their new relationship. What starts outcasually turns intimate and surprisingly tender. In this unusual onenightstand, the teenage boy loses his virginity and the more experienced,toughened woman rediscovers her vulnerability.
Jaclyn was named asBest Actress by the Manunuri ng Pelikulang Pilipino for this film while Angelowon the 3rd Golden Screen Award's Breakthrough Performance by an Actor.
Screening Date: February 17, 2007 (9:30 p.m.)
Venue: IndieSine, Robinsons Galleria, EDSA cor. OrtigasAvenue, Quezon City