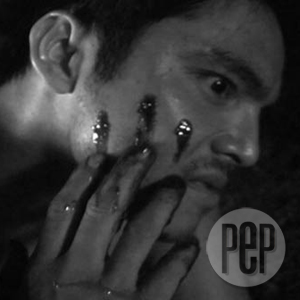 ---
Come on down to the University of the Philippines-Diliman Sunken Garden tonight, February 17, to watch the February event of Banned Movies Pilipinas. A production outfit formed in 2006, Banned Movies Pilipinas will have a regular monthly activity that combine film showings and mini concerts from today's independent filmmakers and bands.
The theme of the 2007 UP Fair Week, "UP Not Fair Sale," aims to intensify the campaign against the tuition fee increase in UP and to push for greater state subsidy. Consistent with the belief that education is a right, the UP Fair 2007 highly condemns the commercialization of UP education and the eventual state abandonment of education.
Together with the University Student Council of UP Diliman, Banned Movies Pilipinas presents groundbreaking short films by award-winning indie directors Khavn dela Cruz, Jobin Ballesteros, Raya Martin, Janus Victoria, John Torres, Seymour Barros Sanchez and Ginalyn Dulla.

Expect rocking performances from Bored of Trustees, Severo, Taggu nDios, and Rinka Collective together with major rock acts Sugarfree, Brownman Revival, Moonstar88, Spongecola, Itchyworms, Slapshock, and other bands.

THE FILMS. Cinemanila International Film Festival awardee Khavn dela Cruz's Institusyon ng Makata stars Marvin Agustin as Tony de Guzman, current resident at the Institute of Poets, who is one pissed-off, walking timebomb. Short of fuse, this shrewd citizen of the Philippine ghetto sets his sights on foreign classmate Steve Banners, a pompous self-righteous dude with delusions of America's grandeur at the expense of Third World inequity.

The Ballad of Mimiong's Minion earned director Jobin Ballesteros the 2006 Ishmael Bernal Award for Young Cinema at the 8th CIFF. Jaime, a folk singer, has just been kicked out of the job as the weekly evening entertainment of a long-standing music bar. Without a job and a place to stay, he seeks refuge in the town plaza, where, through irreconcilable circumstances, he meets Mimiong, a blind street musician. This is where their ballad begins.
ADVERTISEMENT - CONTINUE READING BELOW
Raya Martin's Long Live Philippine Cinema premiered at the 2007 International Film Festival of Rotterdam. This is a burlesque, harsh satire about the mistress of Philippine film production, the Chinese-Filipino producer Mother Lily Monteverde. She is hated and feared, but nobody can get round her. Fortunately this young filmmaker has thought up an adequate solution to keep Philippine cinema alive. Mother Lily is not a metaphorical invention. She really exists—for now.

Janus Victoria's Hopia Express won the Best Short Film at the 2006 CIFF. It tells the story of Kinky, a recent Chinese immigrant living in Manila's neon-lit Chinatown who falls for a stranger who frequents the yam cake store where she works. Unable to speak his language, Kinky relies on his schedule and the cake he loves to buy to forge a friendship.
Salat won Best Short Film and simultaneously earned John Torres the Ishmael Bernal Award for Young Cinema at the 2005 CIFF. The film is composed of several vignettes that are like snap-shots of urban life, juxtaposed once again with images of love, friendship and everyday life. In The Last Sherbet, street kids savour ice cream. Lunar Play is a short elegy for Portuguese footballer Miklos Feher (1979-2004), while Ellipsis, Kulob and Lunar Punch are a triptych in which the narrator muses on hope and the persistence of the spirit to want to carry on, against the background of a relationship that has quietly ended.
Lababo (Kitchen-Sink Drama), which was also screened at the 8th CIFF was co-directed by Seymour Barros Sanchez and Ginalyn Dulla. An initial co-production of Red Room Productions and the University of Makati Film Society, it covers significant dates concerning the Philippines' relationship with the United States. Parallel to these events are the lives of two Filipinas (Nerissa Icot and Virnie Tolentino) who fall for the same American soldier (Stephen Patrick Moore).
ADVERTISEMENT - CONTINUE READING BELOW
Screening Date: February 17, 2007 (5:30 p.m. onwards)
Venue: University of the Philippines Sunken Garden, Diliman, Quezon City

For more information, contact 6673061, 0917-3705454 or email banned_movies@yahoo.com