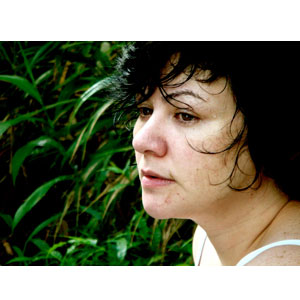 ---

Aurora, the controversial independent film of RosannaRoces, will have a special one-time screening at the U.P. Cine Adarna nextMonday, January 19, at 7:30 p.m.
The film, directed by Adolfo Alix, Jr., was slapped with two"X" ratings from the Movie Television Review and Classification Board(MTRCB) declaring it "unfit for public viewing."
Aurora is Rosanna's return to the big screen afterappearing in La Vida Rosa (2001), which gave her the URIAN Best Actressaward. In this indie film, she co-stars with Sid Lucero and KristoferKing. Sid previously won Best Actor for Selda in the URIAN and theThessaloniki International Film Festival while Kristofer King made waves withhis acclaimed performances in Babae Sa Breakwater, Tirador, and Serbis.Another character in the movie, Angeli Bayani, was adjudged Best Actress inthe 10th Cinemanila International Film Festival for Melancholia.

In a previous interview with PEP (Philippine Entertainment Portal), Siddescribed his role in the movie, which was shot in a forest located inMontalban, Rizal. "Sa Aurora, the entire plot happens overnight. It'sbasically about a woman who experiences hell with members of the Lost Command.Current events stories revolve around stuff like that, di ba? I play one ofAurora's captors."


Is he afraid of being criticized for portraying these men in a negative light? "Yes, I'm always afraid I might offend othercultures and those with different beliefs. But we have Muslim people in thecrew and they provided information and tell us what to do. We're always verycareful and I make sure not to offend any one. But I'm also very happy to beable to do something like this," explains Sid.


The actor then pointed out the difference in the way independent filmmakers andmainstream media work. "In mainstream media, whenever they create characters,it's always black-and-white and not gray. But in reality, there is gray andthat's what I like about independent cinema. When they create characters, it'snot 100 percent good. They may be evil in a sense but still be a protagonist inthe movie."

ADVERTISEMENT - CONTINUE READING BELOW
SYNOPSIS. Aurora is an intimate portrait of acaptor and a captive as they both struggle to survive in the depths of ajungle.
A social worker named Aurora (Rosanna Roces) iskidnapped by members of the Lost Command. After a military raid in the middleof the night, she gets lost in the forest. She walks aimlessly in thethick forest, hoping to find her way out to freedom. She is found by Fadi(Sid Lucero), one of her captors. Aurora tries every way in order to runaway. Will she see the break of dawn alive?


Screening: January 19 (Monday) 7:30 pm

Venue: University of the Philippines Cine Adarna, Diliman, Quezon City