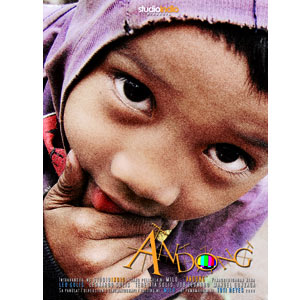 ---

A Filipino short film set in a dumpsite bagged two prizes inthe 31st Clermont-Ferrand International Short Film Festival recently held inFrance.

The Cinemalaya 2008 entry Andong took home the Prix du Public (AudiencePrize) and Prix de la Presse (Press Prize) from the French filmfest that wasconducted from January 30 through February 7, 2009. This short film, directedby Rommel "Milo" Tolentino, was one of 75 entries competing worldwide in theinternational category.

Andong is about a six-year-old boy who is obsessed about acquiringtwenty pesos. The film shows the dynamics of a family with a hand-to-mouthexistence.

This year's edition screened over 200 films selected from 6,100 entriesreceived from more than 100 countries. Approximately 130,000 attendees wereexpected to join the festival's eight-day run, which is devoted exclusively tothe art of short filmmaking.

Regarded as the "Cannes" of short film festivals, the Clermont-FerrandInternational Short Film Festival is the most important cinematographic eventin the world dedicated to short films.