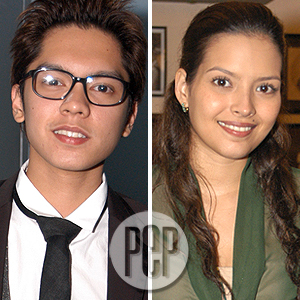 ---
The Filipino digital film Tuli has tied with a Japanese film for the prize awarded by the Network for the Promotion of Asian Cinema (NETPAC). Directed by Auraeus Solito, this digital film stars Carlo Aquino, Desiree del Valle, Vanna Garcia, and Bembol Roco. The movie revolves around the life of a remote barrio's manunuli and his daughter who would inherit her father's profession someday.
According to the Berlinfest website, the Netpac jury awards the prize ex aequo ("on equal footing") to Auraeus Solito's Tuli and the Japanese film Ichijiku no kao (Faces of a Fig Tree) by Momoi Kaori.
The NETPAC is an alliance of festival organizers and film critics whose aim is to support Asian film. The jury awards a prize to an Asian film screened in the Forum. Jury members this year are Budi Irawanto (jury president), Intishal al Timimi and Yang Yong-hi.
Tuli opens with Ka Malteng (Bembol Roco) enacting a circumcision ritual with four boys, assisted by Daisy (Desiree).
Several years later, Daisy is of marrying age. Although circumcised lads romantically serenade her outside her window, the manunuli's daughter heart is smitten by her female childhood friend Botchok (Vanna). As an expression of their love, Daisy and Botchok share a passionate kiss with each other.
Nanding (Carlo), the only boy in town who is uncircumcised, forms a love triangle with Daisy and Botchok, further complicating sexual boundaries and linking this with spiritual rituals of sacrifice and renewal.
This rite-of-passage film is based on the screenplay written by Jimmy Flores, which won the Viva films' screenwriting competition. Completing the cast of Tuli are Eugene Domingo, Ama Quiambao, Luis Alandy, and Jess Evardone.
Tuli was screened at the Sundance Film Festival 2007 last January 19, 2007, at Park City, Utah. Locally, it was named best digital film in the 2005 Cinemanila International Film Festival.
ADVERTISEMENT - CONTINUE READING BELOW