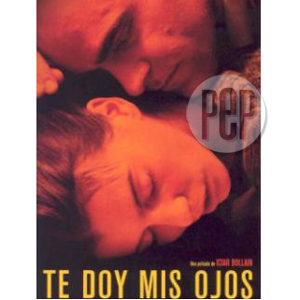 ---
Instituto Cervantes, Spain's cultural organization in thePhilippines, screens free Spanish movies with English subtitles every Saturday(6 p.m.) at the Instituto Cervantes Salón de Actos in Ermita, Manila.
In the last few years, cinema done by Spanish womenhas grown notably, following a general trend in Spanish society. In order tocelebrate Women's Month this March, Instituto Cervantes of Manila, withthe collaboration of Filmoteca MAE, presents the works of five youngSpanish female directors.
Unless indicated, the films are in Spanish with Englishsubtitles.
This month's schedule features:
March 3: Te doy mis ojos (Take My Eyes)
Directed by IcíarBollaín
ForAdults Only
Catch the movie that swept the Goya Awards (Spain'sequivalent of the Oscars) of 2004. This is an award-winning tale of domesticabuse. Pilar is a terrified housewife on the run from husband Antonio and hisregular outbursts of violent rage. Taking refuge with her sister Ana, she triesto build a new life—but she's still in love with the man who beat her. Tedoy mis ojos is a powerful and moving look at the image of spousal abuse.
March 10: Eltren de la memoria (TheMemory Train)
Directed by MartaArribas, Ana Pérez
In Spanish with NO subtitles
Spain, 1960. Two million Spaniards leave the countryforced by need. Destination: France, Germany, Switzerland and The Netherlands.Half of them are illegal immigrants who travel without a contract ofemployment. 80% of them are illiterate. They have to face the wall of differentlanguages and habits. Spain, at present: other people in need knock on thedoors of a prosperous nation. Almost nobody remembers the story. Josefina does.She keeps memory alive by her travel in the memory train. Destination: Nuremberg, Germany.
March 17: Cosasque nunca te dije (ThingsI Never Told You)
Directed by Isabel Coixet
Ann, a saleslady of a photography shop has moved to anunfamiliar city because she wants to be near her boyfriend Bob. One dayhe calls her to suddenly break-up with her. Ann, who is devastated,searches for a hotline desperate people and meets Don, a volunteer who sellshouses and seems unable to understand her problems.
ADVERTISEMENT - CONTINUE READING BELOW
March 24: Elalquimista impaciente (The Impatient Alchemist)
Directed by Patricia Ferreira
A cadaver of a man is found naked and tied to a bed ina drive-by motel. Vila, a disillusioned psychologist-turned-cop,accompanied by his female partner Chamorro, receives orders to investigate thedeath. The case is closed fairly quickly and ruled as anaccident. It is re-opened however when the detectives discover thebody of a woman who had been partially devoured by wolves and is believed to beconnected to the man's murder.
March 31: El cielo gira (The Sky Turns)
Directed by MercedesAlvarez
This film tells of one year in the life of a tinyvillage in northern Spain depicting the ordinary lives of the elderlyresidents. This is the first feature film documentary by Mercedes Alvarez, apromising Spanish female director who was born in the villagewhere the picture is shot.
For inquiries, callInstituto Cervantes at 5261282 - 85.
Free admission.
Venue: Instituto Cervantes, 855 Kalaw St.,1000 Ermita, Manila