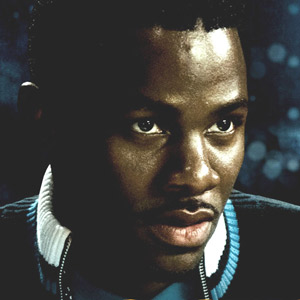 ---
ActorDerek Luke initially rejected his role as Puff Daddy aka Sean "P.Diddy" Combs in Fox Searchlights' new biopic Notorious until he received a telephone call from the hip-hop mogulhimself urging him to sign on to the project.

"What'schallenging about playing a real-life person like Puffy," says Luke,"is that they have their instincts and you have your instincts. So you have to completely pull the plug on your instincts and allow their instincts to come through you."

Tobe shown soon exclusively at Ayala Malls Cinemas (Glorietta 4 &Greenbelt 3), Notorious charts the remarkable rise of "The Notorious B.I.G. (Christopher Wallace in real life)—who, in just a few short years, shotfrom the tough streets of Brooklyn to the heights of hip-hop legend.


Peeling back his mythic image eleven years after his tragic death, Notorious reveals the tumultuous and all-too-brief journey of ablazingly talented, fiercely determined young man whose unforgettablerap stories of inner city street life, with their raw truth and vividrhymes, became emblematic of a whole generation's brutal reality andits dreams of escaping it for something bigger.

Lukeimmersed himself into the film, playing Combs in the story of raplegend Notorious B.I.G., who was killed in a drive-by shooting in LosAngeles in 1997. But the actor admits he was reluctant to take on the film, fearing he'd never have enough time to prepare for the weighty role.

Hesays, "I was the last person cast. I had a week, Jamal (Woolard, whoplays Biggie) had like six months. I wish I had six months. As a matterof fact, I kind of turned the project down a few times because I feltlike I didn't have enough time... I wanted to do it right.

"It wasn't until I got the call from Mr. Combs that I decided this was the thing to do. I didn't want to mess it up.
ADVERTISEMENT - CONTINUE READING BELOW

"I'lldo anybody else's story, but I did not want to do this story becauseit's like Biggie's not dead, so I didn't want to touch it."

Lukewas introduced to audiences in 2002 in the drama Antwone Fisher as the title character. Luke earned several awards andaccolades for his performance including a Black Reel Award for BestActor, and an Independent Spirit Award for Best Male Lead. He also earned a BET Award in 2003 for Favorite Actor.

In2004, Luke starred in Peter Berg's Friday Night Lights alongsideBilly Bob Thorton. His other credits include Glory Road produced byJerry Bruckheimer and Robert Redford's Lions for Lambs.

Notorious is distributed by Twentieth Century Fox through Warner Bros.