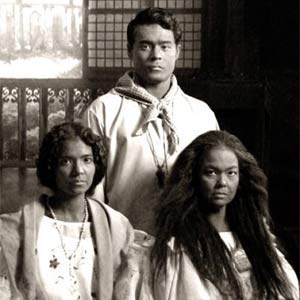 ---


Raya Martin's period film Independencia will have its Philippine premiere on Independence Day, June 12, 8 pm, at Cinema 3, Shangri-la Plaza Mall, Mandaluyong. This indie film starring Sid Lucero, Tetchie Agbayani, and Alessandra de Rossi is the first Filipino film to screen in Un Certain Regard, an Official Selection section of the 61st Cannes Film Festival.

The June 12 screening is part of a tribute to the presence of Filipino Cinema in Cannes 2009 in the 14th French Film Festival, sponsored by the French embassy in the Philippines.

The film is directed by Raya Martin whose films have been garnering critical acclaim both in the Philippines and around the world. His film Next Attraction won the Grand Jury Prize in the Cinemanila International Film Festival 2008, and another work, Now Showing, was selected for the Director's Fortnight section of the Cannes Film Festival last May 2008.

Independencia stars Sid Lucero, Alessandra de Rossi, Tetchie Agbayani and Mika Aguilos. The film is presented by Cinematografica, Atopic, and co-produced by Razor Film and Volya Films. It was financed with the assistance of Fonds Sud Cinema, World Cinema Fund, Hubert Bals, Fund, Prince Claus Fund, Global Film Initiative and Roadrunner Network Inc. The film was also supported by Cinemart (of the Rotterdam Film Festival) and Cannes Cinefondation Residence.

The film is produced by Filipino producer Arleen Cuevas and French producers Antoine Segovia and Christophe Geugeon. Cinematography is by
Jeanne Lapoirie (who has shot for such esteemed filmmakers as French
director Francois Ozon and Portugese filmmaker Pedro Costa). Production design is by Digo Ricio and editing is by Jay Halili.

The producers would like to thank Sen. Manny Villar, Film Development Council of the Philippines, Philippine Embassy in France, Cedo Family and Pascual Family for supporting the Philippine delegates in their trip to Cannes Film Festival.


SYNOPSIS. Early 20th century Philippines. The sounds of war signal the
arrival of the Americans. A mother and son flee to the mountains, hoping for a quiet life. One day, the son discovers a wounded woman in the middle of the forest, and decides to bring her home.

Years pass. Man, woman and child live in isolation from the growing chaos all over the country. But a coming storm soon threatens their existence, and American troops draw nearer.


ADVERTISEMENT - CONTINUE READING BELOW