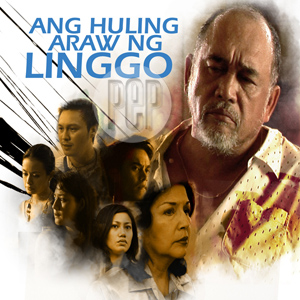 ---
Cinemalaya 2006 finalist Ang Huling Araw ng Linggo willhave its theatrical run on March 28-April 4, 2007, at SM digital theaters(Megamall, Mall of Asia, Cebu, Clark, Davao, Fairview, Manila, North Edsa, Pampanga, San Lazaro, Southmall, and Sta Mesa). This digital film was written and directed by GawadCultural Center of the Philippines (CCP) awardee, Nick Joseph Olanka.
Ang Huling Araw ng Linggo spans a week in a life ofseven individuals with interconnected narratives. Domeng is involved innetworking or multi-level marketing business and plans to encourage hisestranged daughter Luna to join in this unscrupulous business. Luna isabandoned by her husband and son so she asks help from her mother Aling Tess.Aling Tess is a land lady who lives alone and fancies a young male boardernamed Kulas.
Kulas is a grocery store employee who aspires to become a storemanager to impress Julie. Julie is a laundry shop attendant who is obsessed witha male costumer named Brian. Brian is a nurse in a local hospital who wants towork abroad so he persuades his girlfriend Sally to provide for his"fixer" fees.
An accounting graduate who failed to pass the boardexam for two consecutive years, Sally enters Domeng's networking business inthe hopes of proving her worth. When she found out that networking is a scamSally plans to take revenge on Domeng.
This Cinemalaya 2006 entry illustrates theinterconnectedness of our lives, a cycle of random events in which thedecisions we make are as important as the choices we didn't take. StarringJohnny Delgado, Jennifer Sevilla, Baron Geisler, Monica Llamas, Arnold Reyes,Angeli Bayani, and Ms. Boots Anson-Roa.
Ang Huling Araw ng Linggo is Nick Olanka's first digitalfeature. He graduated from The University of the Philippines Film Institutelast April 2006. His graduation short film Lunes ng Hapis won the 2005Kodak Film School Competition and is the Philippine entry for the Asia-PacificKodak Film School Competition. It also won an award during the 18th CCPIndependent Film and Video Competition and is currently competing in the CON-CAN movie festival in Japan.
ADVERTISEMENT - CONTINUE READING BELOW