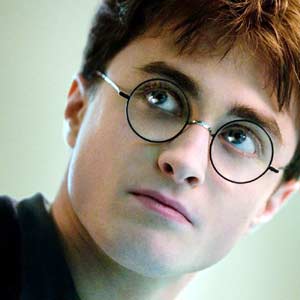 ---

Warner Bros.' Harry Potter and the Half-Blood Prince, the sixth installment in theblockbuster Harry Potter franchise based on the beloved novels by J.K. Rowling,not only represents a new chapter in the lives of Harry and his friends andfoes, it is one that blends humor and heartbreak, romance and redemption, andthe past and the present as never before. And in the wake of LordVoldemort's return, the choice between good and evil has never had more seriousramifications.
"For me, the Harry Potter films have always been about a loss of innocence,"says Daniel Radcliffe, the actor behind the title character, who can perhaps nolonger be called the boy wizard. "When Harry came into this world, it wasall just amazing and brilliant and kind of pure. But as the films havegone on, that's totally disintegrated, and he's realizing that the wizardingworld has just as many, if not more, challenges than the world he grew up inbefore."
ADVERTISEMENT - CONTINUE READING BELOW
ProducerDavid Heyman offers, "In the last film, we were watching Harry at a difficultstage—tormented by dreams, questioning himself and beset by personaldemons. Now he's a year older and that brings a different set of issuesand responsibilities."
Harry actually hasno idea who the Half-Blood Prince is. All he knows is he was the previousowner of an old textbook, which Harry inherited when he enrolled in ProfessorSlughorn's (Jim Broadbent) Potions class. Director David Yates offers,"The book says it is the 'Property of the Half-Blood Prince,' but there is noname and no other record of him, so his identity is an enigma. Butwhoever he was, he was obviously very smart; he was capable of taking theconventional recipes for certain potions and spells and making themsignificantly better. He was an original thinker but also quite a darkthinker. The things he came up with eventually lead Harry into some veryintense territory."
Reprisingthe role of the venerable Professor Dumbledore, Michael Gambon remarks, "Therelationship between Harry and Dumbledore in this film goes beyond headmasterand student. As Harry has grown from a schoolboy into an intelligentyoung man, their relationship has grown into more of a close friendship."
ADVERTISEMENT - CONTINUE READING BELOW

Heyman reflects, "There is a linein the film where Dumbledore says, 'Once again, I must ask too much of you,Harry.' Does he feel guilt? I don't know if he feels guilt, but heknows that Harry is growing up, and I think this is all part of the educationof Harry Potter. Dumbledore knows that ultimately Harry is going to bethe one who has to face Voldemort, and in introducing him to Slughorn andexposing him to some of Voldemort's history and taking him on the journey thathe does, he is preparing Harry for the final battle that lies ahead."
Openingacross the Philippines on July 16, Harry Potter and the Half-BloodPrince is distributed by Warner Bros. Pictures, a Warner EntertainmentCompany.