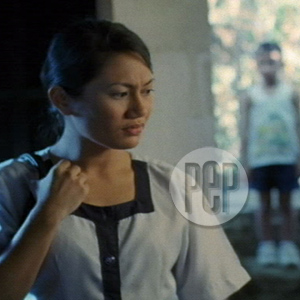 ---
Two Filipino short films have been chosen to represent thePhilippines in the 4th CON-CAN online movie festival in Japan, which started last March 13and will end on May 14.
Twenty films from around the world—including entries fromGermany, Spain, Singapore, Armenia, and the United States—were selected tocompete in the festival's fiction 2 category. Two short films from thePhilippines were chosen—Khavn dela Cruz's Can & Slippers and NickJoseph Olanka's Monday of Sorrow.
The 4th CON-CAN online film festival is hosted by CON-CANMedia Plaza. This film festival targets short films of up to twenty minutes inlength and opens its doors to all image creators. According to the organizers'website, selected productions in streaming format with subtitles will be shownto audiences around the world, and evaluations will be made to determine thebest productions.
Lata & Tsinelas (Can and Slippers) byKhavn shows children kicking a can. The camera follows the can as itis kicked into a backstreet. As the can is kicked past one member of theopposing team then another, finally coming in sight of the goal, the viewer ispresented with a memorable message.
Lunes ng Hapis (Monday of Sorrow) tells thestory of Virgie, a local teacher, and her relationship with Ismael, captain ofthe military troop assigned to infiltrate Virgie's village. Every Monday, they makelove in a rather violent and unconventional way. One day, Virgie's studentTikoy asks her help in finding his missing father only to find out that Ismaelhad a hand in the father's disappearance. Tikoy's father is a rumoured rebelsympathizer. Thus, Virgie is overcome with guilt. The next Monday, Virgie faces the decision of choosing between her love for Ismael and her love for hercommunity.
Another film by Nick Joseph, Ang Huling Araw ng Linggo, will be shown in theaters nationwide from March 28-April 4.
The CON-CAN Movie Festival is an online film festival thatallows internet users to view, rate, and vote for competing films. Thisaudience-interactive online film festival corresponds to the age of broadbandcommunication. To view the twenty entries competing, visit the Fiction 2 page of the 4th CON-CAN Movie Festival.
ADVERTISEMENT - CONTINUE READING BELOW