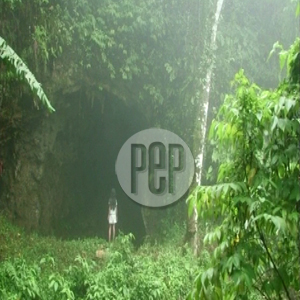 ---
Cinema One Originals' award-winning digital movie, Huling Balyan ng Buhi, is set to haveits screening in the 31st Hong Kong International Film Festival's Asian DigitalCompetition category on March 27 - April 11. It will also compete with otherAsian entries in the 20th Singapore International Film Festival this April 18 -30.
Written and directed by 22-year old Sherad Anthony Sanchez,this film from Mindanao was a product of and frontrunner in the 2006 Cinema OneOriginals digital movie festival held last November. Featuring Marilyn Roque and the people of Arakan Valley, NorthCotobato, the film weaves a tale that combines science and logic, tradition andcultural differences.
Gigi, a New People's Army (NPA) rebel, teaches youngcomrades the facets of their struggle as they continue to wait after they wereambushed. On a nearby village, Junjunand his fellow soldiers take a rest. He attempts to chance upon a girl helonged for, but instead encounters a balyan/tagbawian (shaman) in a very oddand disturbing situation. Somewhere, two kids-Abyan and Busaw-journey theforest back to their mother.
Huling Balyan ng Buhi:O Ang Sinalirap nga Asoy Nila (The Woven Story of the Others) tells the story of tired rebels inwaiting, playful soldiers at rest and a troubled balyan (shaman/village healer)in a very ambiguous predicament as they are about to meet in an encounter thatwill bring to light the questions of transcendence.
Winning awards for Best Picture, Best Director, BestScreenplay, Best Ensemble Acting in the 2006 Cinema One Originals digital moviecompetition last November 2006, Huling Balyan Ng Buhi has been chosen asthe opening film of the February 2007 New Wave Independent Film Festival sponsoredby the Independent Filmmakers Cooperative (IFC). It also bagged the BestPicture and Best Director citations in the 2006 Gawad Tanglaw awards.
Huling Balyan Ng Buhi, with its international title TheWoven Stories of the Other, will be shown on the aforementionedinternational film festivals, being two of Asia's most reputable platforms forfilmmakers, film professionals and filmgoers from all over the world to launchnew works and experience outstanding cinema.
ADVERTISEMENT - CONTINUE READING BELOW