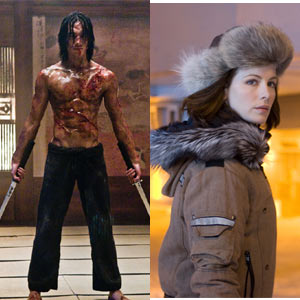 ---
MANILA, August 4—Warner Bros. Philippines revealed its blockbuster gross sales of P629.67 million from January8 to Aug. 2, 2009, making it the current box-office leader amongdistributors (local or foreign). This according to Francis Soliven,general manager of Warner Bros.

"Warner is on track for anotherrecord-breaking year, and we'd like to thank the Filipino moviegoersfor this remarkable feat," said Soliven. The studio has been the No. 1distributor in the country for three consecutive years, from 2005 to2007, with an annual average gross receipts of P1.2-billion.

Thejewel in Warner's crown remains to be the latest Harry Potter installment, Half-Blood Prince, which has so far grossed an astoundingP178.45-million. Ice Age 3: Dawn of the Dinosaurs, released byTwentieth Century Fox through Warner, comes in second with a smashP112-million.

Outstanding grosses were also performed byfranchise films X-Men Origins: Wolverine (P96.45 million) and Nightat the Museum: Battle of the Smithsonian (P86 million).

Thedistributor's other recent notable hits were The Curious Case ofBenjamin Button, Yes Man, Bride Wars, Australia, Marley &Me, Valkyrie and Dragonball: Evolution.

Still to come fromWarner for the rest of the year are potential winners The Hangover(already the biggest-grossing R-Rated comedy ever in the U.S. ), NinjaAssassin (an action-thriller from the Wachowski Brothers), Whiteout(an Antarctica-set thriller starring Kate Beckinsale) andchildren-friendly fares Shorts and Where the Wild Things Are.

Forits part, Fox will release Jennifer's Body (starring current screensensation Megan Fox), All About Steve (a Sandra Bullock romanticcomedy), comedies Aliens in the Attic and I Love You, Beth Cooper and the groundbreaking Avatar, which is director James Cameron's first movie since Titanic.

ADVERTISEMENT - CONTINUE READING BELOW