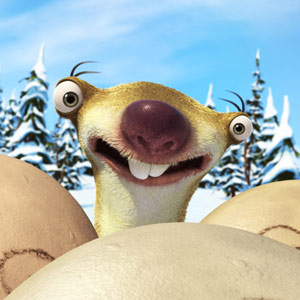 ---
Ice Age 3:Dawn of the Dinosaur imprints box-office history anew as it is now the highest grossing animated film of all-time in the Philippines at a whopping P114million in its sixth week of release since it opened last July 3, 2009. The gregarious group of Manny, Sid and Diegonudged Kung Fu Panda's (P113 million) rank from top spot to no. 2.
Mr. Francis Soliven, general managerof Warner Bros., distributor of 20th Century Fox's Ice Age 3further states that with the recent record-breaking box-office accumulatedreceipt of P 114,112,489, the film has now become the biggest franchise foran animated film all-time. With IceAge 3's gross plus the previous Ice Age: The Meltdown at P93 million and thefirst Ice Age at P38 million, the franchise now comes at P246 million as ofAugust 9 budging Shrek's previous record of P202 million.
Stillshowing in selected theaters,
Ice Age 3: Dawn of the Dinosaurs
haseverything audiences loved about the first two films, adding even more comedy,action, spectacular visuals—plus the movie magic of 3-D. Our beloved heroes live on, with somememorable new characters thrown into the
Ice Age
mix.