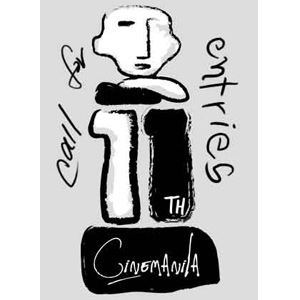 ---
Now on its 11th year, Cinemanila once again celebrates thebest of Philippine and WorldCinema in an 11-day event, running from October 15-25, 2009at the BonifacioGlobal City,Taguig, Philippines.

Cinemanila welcomes filmmakers from around the world to submit their films tothis year's festival. The festival accepts local and foreign full-lengthfeatures, shorts and documentaries. There is no entry fee forapplications.

The Entry Selection Committee will choose six to ten films from among thequalified entries to participate in the following competition sections:

Main Competition (InternationalFeatures)
Southeast (SEA) Competition -Features & Shorts
Digital Lokal (Philippinefull-length digital filmsonly)
Young Cinema (Philippine short filmsonly)
Documentary(International)

All other films not selected for competition are eligible for exhibitionprograms of the festival.

All Entry Deadlines, including DigitalLokal: FRIDAY, SEPTEMBER 4, 2009
*The deadline is the date that the Cinemanila Secretariat need to haveRECEIVED your entry.


General Information AboutSubmissions

Films being considered for the Young Cinema and Digital Lokal Competition mustbe Philippine premieres.

Films in a language other than English must be subtitled in English.

The Festivalreserves the right to decide all questions not specifically provided for in theregulations.

For entry forms, detailed information and FAQs on festival submissions, visit www.cinemanila.org.ph

If you have further questions, please email cinemanila.entries@ gmail.comand cinemanila@gmail. com.

The 11th Cinemanila International Film Festival isjointly organized by the Cinemanila International Film Festival Foundation, theCity of Taguig and a specially commissioned inter-agency committee. It will beheld from October 15 to 25, 2009 inBonifacio Global City, Taguig.

Aside from parallel competitions for full-length, short and documentary films, therewill also be distinct exhibitions, tributes, marathon showings, and othersidebar events. Master classes, seminars and workshops will also be held duringthe festival and will cover subjects and issues on independent filmmaking.Directors, producers, critics and actors throughout Asia, Europe and NorthAmerica will be invited to attend the film event.
ADVERTISEMENT - CONTINUE READING BELOW