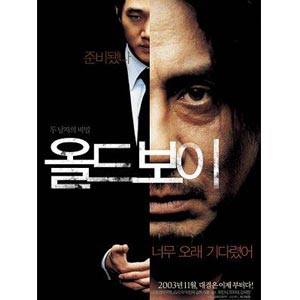 ---
In 1950, 7,000 Filipinos were sent to South Korea to aid in its fight against North Korea.And even though the war already ended in 1955, close ties are still visible between the two nations.
"There really are great opportunities between the twocountries," said Kiejoo Kim, Counsellor for the Korean Embassy in the Philippines. "Weare mutually complementary. We are key partners as we fought the war together."
PEP talked with Kim last Thursday, September 17, for the press screeningof Oldboy. This was the opening film for the upcoming Korean Film Festival that will be held in Shangri-La Plaza CineplexCinema 3. He said this complementability paved way for the citizens of the twocountries to have same similar values in society.
"It's because of the natural affinity, the friendship," Kim said. "We have similarities, wehave quite a similar way of thinking, a similar way of enjoying our life. If wehave something very different, its something very difficult to comprehend."
This is the reason, he explained, why Korean forms ofentertainment are crossing over successfully to the Philippine mainstream. Inthe past few years, Pinoys worldwide had enjoyed watching Korean telenovelas,like Autumn in My Heart, A Rosy Life, Jewel in the Palace, Full House, AtticCat, and Stairway to Heaven.
The year 2009 also marked the influx of Korean pop music tothe country. Particularly, the Wonder Girls's song "Nobody" never fails to makeany listener dance. Pinoy K-pop fans, moreover, spend time in the Internet justlistening to up-and-coming Korean front acts like BoA, Super Junior, SNSD, BigBang, Rain, Se7en, TVXQ, 2PM and 2ne1.
This so-called "Korean invasion" made the Korean embassydecide to include in its celebratory program this year a film festival thatwill showcase the Korean way of life.
"The films can show the life of the people, the nation, thecountry to other countries in a very condensed way," Kim shared. "You can justenjoy two hours of watching a movie, and even though you do not take the wholebite of the cake, when you enjoy just a small piece, you can imagine, you canappreciate the whole piece."
ADVERTISEMENT - CONTINUE READING BELOW
Hit Korean films on top of hit Korean dramas and songs? Whynot?
"As you are enjoying koreanovela, there is 100% sure reason thatyou can enjoy Korean films," he concluded.
THE FILMS. Oldboy,winner of the Grand Prix in the 2004 Cannes International Film Festival, leadsthe roster of seven films showcased in the Korean Film Festival. Directed by ParkChan-wook, one of Korea'smost prestigious and internationally-acclaimed directors, Oldboy tells of thestory of Oh Dae-soo, a man who has beenimprisoned for 15 years without him knowing why. He is released, only to findout that his kidnapper is not done with him yet. (R18)
Barking Dogs Never Bite, on the other hand, is a satirical film about alazy university lecturer who depends on his pregnant wife's salary yet wondershow he can bribe his way to professorship. The constant yapping of a dog intheir apartment block finally gets to him, and he sets out to find it with theintention to murder it. (R13)
Reaping numerous honors from different award-giving bodies (6 in total)from 2005 to 2007, Sa-Kwa is aromantic drama that tells the story of Hyeon-jeong, who is unexpectedly dumpedby her boyfriend of 7 years. She vows to find a new suitor to replace him assoon as possible, as her biological clock keeps ticking away. She ends upfalling in love with the most unlikely man at the same time that herex-boyfriend tries to win her back. (R13)
Driving with My Wife's Lover won triple awards in 2007 in the Sundance International Film Fest,International Film Festival Rotterdam and the Belgrade International FilmFestival. The story revolves around Tae-han, who runs a stamp shop in a smalltown. His life changes when he decides to play witness to his wife'sinfidelity. (R18)
Bagging honors in the Grand Bell Awards, Blue Dragon Film Awards, andKorean Film Awards in 2006, ForbiddenQuest is an interesting historical comedy that follows the journey ofwriter Yun-Seo, a man born into a life of privilege. He decides to become thebest erotic author of his time, creating palace intrigues as his work increasesin popularity. (R13)
ADVERTISEMENT - CONTINUE READING BELOW
Dong-ha and Song-hwa are the main characters in the film Beyond the Years. They are siblingswho were adopted separately by singer Yu-Bong. Dong-ha falls in love withSong-hwa, but decides that the relationship would not work and eventuallyleaves home. Still, he never really stops loving his sister, and everything hedoes ultimately traces back to her. (PG13)
The Show Must Go On isa dramatic film that revolves around the life of gangster In-gu, who dreams ofnothing but moving his family out of their crowded apartment into a morespacious home. His wife tells him to find a more respectable job. His daughterwill not acknowledge him so he begins the challenge of finding a means toprovide for his family. (R13)
SCHEDULE. Sept. 23, Wednesday.6p.m. - Grand Reception. / 7p.m. - Oldboy premiere.
Sept. 24, Thursday. 2p.m. Barking Dogs Never Bite. / 5p.m. Sa-kwa./ 7p.m. Forbidden Quest.
Sept. 25, Friday. 2p.m. Driving With My Wife's Lover. / 5p.m. ForbiddenQuest. / 7p.m. The Show Must Go On.
Sept. 26, Saturday. 2p.m. Beyond the Years. / 5p.m. Barking DogsNever Bite. / 7p.m. Oldboy.
Sept. 27, Sunday. 2p.m. Beyond the Years. / 5p.m. Barking DogsNever Bite. / 7p.m. Driving With My Wife's Lover.
Sept. 28, Monday. 2p.m. The Show Must Go On. / 5p.m. Driving WithMy Wife's Lover. / 7p.m. Sa-kwa.
Sept. 29, Tuesday. 2p.m. Forbidden Quest. / 5p.m. The Show Must GoOn. / 7p.m. Oldboy.
The Korean Film Festival will runfrom September 23 to 29 at Shangri-La Plaza Cineplex Cinema 3. Free admission.