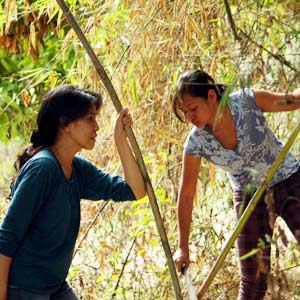 ---
AngPanggagahasa kay Fe (international title: The Rapture of Fe) will have its international premiere during the45th edition of the Chicago International Film Festival that will take placefrom October 8-22, 2009.

Directed by Alvin Yapan, this film won the Special Jury Prizeduring the 2009 Cinemalaya Philippine IndependentFilm Festival. Starring Irma Adlawan in the title role, this film was given a SpecialJury Prize "for its meditations on the plight of Filipino women in aprovocative tale that blurs the boundaries between the mundane and themysterious, the real and the fantastic." It is also hailed for "beingexemplars of the possibilities of filmmaking."
TheRapture of Fe is one of sixfilms that are part of the After Dark category. Its internationalscreenings will be held on the following dates: October 9 (Friday) at10:30 pm, October 13 (Tuesday) at 9:30 pm and October 16 (Friday)at 11 pm.

In the official website of the Chicago IFF, the following synopsis is provided:

"Caught between her violent husband and a dithering young lover, Fe's life takesa scary turn when baskets of black fruit begin unexpectedly appearing at herdoor. At first the enigma is endearing, but soon Fe realizes someone (or is itsomething?) sinister is looking to join her love triangle.... Blurring theboundaries between the mundane and the mysterious, The Rapture of Fe is thesexy supernatural tale of a woman's will to survive in the face of oppression."

Producer Alem Ang will leave on October 1 to attend the screenings.

Aside from The Rapture of Fe,another film from the Philippines is included in this year's lineup. The'Thank You' Girls, directed byCharliebebs Gohetia, will be screened on the following dates: October 12(Monday) at 9:30pm, October17 (Saturday) at 10:30 PMand October 18 (Sunday) at 8:00pm.

It will be screened as part of World Cinema and OUTrageous categories of thefilm fest.

The plot of this Visayan film is summarized as follows:


ADVERTISEMENT - CONTINUE READING BELOW
"This celebration of a singularfamily of drag queens follows a hapless group of beauty pageant contestants wholeave the big city in search of fame, glamour, and adoration out in the ruralprovinces. This lighthearted, brightly colored romp draws us in—past the girls'glamorous façades to their destructive everyday habits—as they tear through theFilipino countryside."