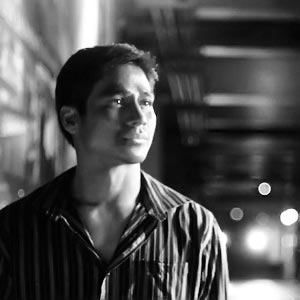 ---
The Filipino film Manila will compete in the 25th Warsaw International Film Festival. The said event will take place in Poland from October 9-18, 2009. This is another addition to the list of international screenings of Manila, which has been shown in Cannes, Moscow, Vladivostok, Oldenburg and Bangkok.


This indie film starring Piolo Pascual and directed by Adolfo Alix Jr. and Raya Martin is one of the fifteen films competing in the Free Spirit Section. The Free Spirit Competition of the festival is for independent, rebellious films from all over the world. The Free Spirit Award with a cash prize of 20.000 PLN is funded by Empik.


In the official website of Warsaw IFF, Manila is described as: "Two leading independent filmmakersfrom the Philippines pay tribute to masterpieces of Filipinoneo-realism: 'City After Dark' by Ishmael Bernal and 'Jaguar' by LinoBrocka.Comprising two evocatively shot black-and-white segments separated bydigitally colorized footage from a romantic feature (being shot by LavDiaz), the picture has youthful energy aplenty and a great jazz-popsoundtrack. Martin's edgy music-video approach to Bernal's story oflust, drugs, prostitution, and rebellion against family and traditiontells the story of junkie William (Filipino heartthrob Piolo Pascual).In contrast, Alix's contribution more smoothly captures Brocka's style.Slum dweller Philip (Pascual again) works as a bodyguard for playboyBarry and is attracted to his girlfriend Amy. Watch out! Another fiveminutes of Lav Diaz footage plays after the end credits."


Aside from Piolo, Manila also stars Rosanna Roces, William Martinez, Alessandra de Rossi, Jay Manalo, and Baron Geisler with the special participation of Iza Calzado and Jon Avila. Last July, Manila was the opening film of Cinemalaya Cinco.


The International Federation of Film Producers Association (FIAPF) recently added the Warsaw International Film Festival to the elite category of "competitive feature film festivals," previously known as the "A" category. It is now one of the world's twelve leading festivals: Cannes, Berlin, Venice, San Sebastian, Locarno, Karlovy Vary, Tokyo, Mar del Plata, Moscow, Montreal, Shanghai, and Cairo.


ADVERTISEMENT - CONTINUE READING BELOW