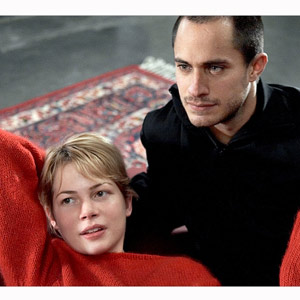 ---

80 films. 30 countries, 10 days.

Viewers can choose among 80 films during the 11th edition of the CinemanilaInternational Film Festival. The films are currently being screened at Market!Market! in Taguig and the U-View screening room at Fully Booked at BonifacioHigh Street.

The selected internationaland local films will be screened until October 25. These includethe current toasts of the local indie scene to the award-winners and favoritesat prestigious festivals such as Cannes, Berlin, Rotterdam, Sundance, andPusan. Cinemanila festivalwill also feature workshops, seminars and master classes.

On October 20, renowned scriptwriter Paul Schrader (Taxi Driver,Raging Bull) will conduct a master class on scriptwriting. See him talkabout his life's work at Cinema 7 of Market! Market!(3 PM). On the same day,Schrader's film Adam Resurrected will be screened at Cinema 7.

Tickets are priced at PHP 120 while students may purchase them for PHP 100.Senior citizens can also avail of a 20% off discount. Premiere screenings costPHP 200 while the master class for scriptwritring to be conducted by PaulSchrader costs PHP 250.
Gold Tickets are priced at PHP 950 each and is equivalent to8 films and the Master Class with Paul Schrader.


Here are some movies that are highly recommended.

Adam Resurrected(Paul Schrader, USA, 2008)

A Jewish circus entertainer is kept alive by the Nazis to entertain Jews asthey march to their deaths, fighting to survive the madness around him.

Cast: Jeff Goldblum, Willem Defoe, Ayelet Zurer

October 20 (Tuesday) Cinema 7 6:30 PM


Mammoth (Lukas Moodysson, Sweden, 2009)

A quintessential, cosmopolitan family living in New York who find their lifeupside down as Leo and Ellen try to dramatically change their lives. The couplealso learns to deal with their eight-year-old daughter who spends too much timewith her Filipino nanny.

Cast: Gael Garcia Bernal, Michelle Williams and Filipina Marife Necessito.

Nominated for a Golden Berlin Bear Award in the 2009 Berlin International FilmFestival.

October 17 (Saturday) Cinema 5 7:00- 9:05 PM
October 18 (Sunday) Cinema 4 1:30- 3:35 PM
ADVERTISEMENT - CONTINUE READING BELOW
Let The Right One In(Tomas Alfredson,Sweden, 2008)
Based on the JohnLindqvist bestselling book of the same name. Terrorized by bullies, lonely12-year-old Oskar befriends a new neighbor, a mysterious young girl whosearrival coincides with a series of gruesome deaths and attacks. Though Oskarrealizes that she's a vampire, his friendship with her is stronger than his fear.

Best Director in 2008 Puchon International Fantastic Film Festival and NordicFilm Prize in 2008 Goteberg Film Festival.

October 17 (Saturday) Cinema 4 4:45- 6:40 PM
Hunger(Steve McQueen,UK/Ireland, 2008)
About the 1981 Irish hunger strike and IRAleader Bobby Sands, it narrates the events in the Maze prison as Republicanprisoners attempt to win political status.

Winner of the prestigious Camera d'Or Award at the 2008 Cannes Film Festival.

October 23 (Friday) Cinema 5 3 - 4:30 PM
October 23 (Friday) Cinema 7 7:30 - 9:10PM


Chengdu, I Love You(Fruit Chan &Cui Jian, China, 2009)
Narrating threestories situated in Chengdu, it portrays love in the years 1976, 2008 and 2029.Chengdu, I Love You was the closing film of the 2009 Venice FilmFestival.

October 22 (Thursday) Cinema 5 8- 9:15 PM
October 23 (Friday) Cinema 7 9:45- 11:20 PM


CLOSING FILM. Aside from screening internationally renowned films,Cinemanila has programmed a film by Raymond Red, Cannes Palme d'Or winner (forhis short film Anino). Himpapawid (international title: ManilaSkies) is his first major film in nine years.

Himpapawid (Raymond Red, Philippines, 2009)

An official entry in the Main Competition of the 2009 TokyoInternational Film Festival, Himpapawid tells "the astounding story of alone deranged hijacker pushed to the edge of insanity as he struggles with theoppression of surviving in modern Philippine society."

Inspired by the true story of the May 2000 PAL Flight 812 hijacking en routefrom Davao to Manila, the film follows the tale of a desperate man from thecountryside on a wretched path to destruction that ultimately leads him to theinsane hijacking of a plane. The film showcases Raul Arellano in his first leadrole together with veteran actors John Arcilla and Ronnie Lazaro.
ADVERTISEMENT - CONTINUE READING BELOW

October 25 (Sunday) Cinema 6 8 - 9:50 PM