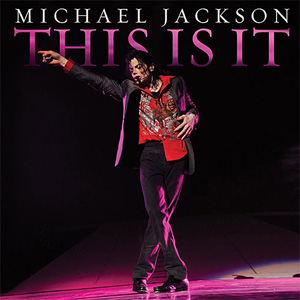 ---
IMAX Corporation and Sony Pictures Releasing announced that the highly-anticipated motion picture MichaelJackson's This Is It will be released for a special run in selectDigital IMAX theaters worldwide (including the Philippines) during thefilm's limited two-week engagement in thousands of theaters globallystarting on October 28. The film's Manila run at Digital IMAX will be at SM North EDSA.

MichaelJackson's This Is It will be digitally re-mastered into the image andsound quality of The IMAX Experience with proprietary IMAX DMR (DigitalRe-mastering) technology. The crystal-clear images coupled with IMAX'scustomized theatre geometry and powerful digital audio create a uniqueenvironment that will make audiences feel as if they are in the movie.

"The combination of the never seen before rehearsal footage of MichaelJackson preparing for his sold-out London concerts, more than 25 worldpremieres and special IMAX engagements makes this a once-in-a-lifetimeevent for moviegoers, music lovers and Michael Jackson fans," said Rory Bruer, President, Worldwide Distribution for Sony Pictures Releasing.

"Therollout of our new digital IMAX locations is expanding the range andfrequency of IMAX content available to moviegoers worldwide," said IMAXCEO Richard L. Gelfond. "Our partnership with Sony PicturesEntertainment is growing with our theatre network, and we're lookingforward to continued success with them as we open more theatres andrelease more films."

"We're very excited to participate in this special event, where IMAX audiences and fans of MichaelJackson will feel the energy of his talents," added Greg Foster,Chairman and President of IMAX Filmed Entertainment. "Sony PicturesEntertainment knows how to create an event on a global scale, and theiruse of our new digital IMAX locations internationally demonstrates howmajor studios can take advantage of our network in new and excitingways."
ADVERTISEMENT - CONTINUE READING BELOW

MichaelJackson's This Is It is distributed in the Philippines by ColumbiaPictures, local office of Sony Pictures Releasing International.