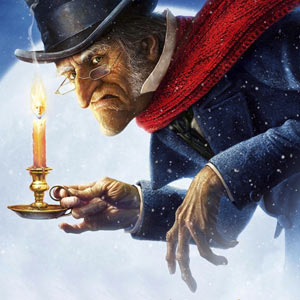 ---
Disney's A Christmas Carol by Academy Award®-winning filmmaker Robert Zemeckis (Forrest Gump, The Polar Express) re-envisions the classic Charles Dickens tale in a groundbreaking, performance-capture 3D motion picture event.

Based on the classic novella by Charles Dickens, the film stars Jim Carrey, Gary Oldman, Colin Firth, Bob Hoskins, Robin Wright Penn, Cary Elwes and Fionnula Flanagan.

In Disney's A Christmas Carol, Ebenezer Scrooge (Carrey) begins the Christmas holiday with his usual miserly contempt, barking at his faithful clerk (Oldman) and his cheery nephew (Firth). But when the ghosts of Christmas Past, Present and Yet to Come take him on an eye-opening journey revealing truths Old Scrooge is reluctant to face, he must open his heart to undo years of ill will before it's too late.

"It is one of the greatest stories of transformation and redemption ever written and its themes are truly universal and timeless," Carrey says. "Scrooge is faced with looking at his life, at the life he's had and how his life is going to be if he doesn't change, and that's shown in a very fantastical way, but who hasn't had a glimpse of that in their own lives? Who hasn't looked at the future and gone 'Wow! I have to get it together before it's too late!'

Opening in the Philippines by November 25, Disney's A Christmas Carol is distributed by Walt Disney Studios Motion Pictures International.