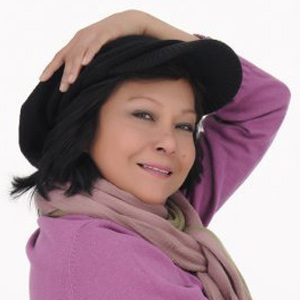 ---
Philippine Superstar Nora Aunor has been chosen to receive an award as one of the "Ten Best Asian Actresses of the Decade" in the 2010 Green Planet Movie Awards to be held in Hollywood on March 23, 2010. Aunor was initially included by the organizers in a shortlist of 30 of the finest actresses in the Asia-Pacific region vying for a slot in the category.

This piece of good news was relayed to Ms. Cece Valdez (who serves as Nora Aunor's executive assistant in the U.S.) through an e-mailed letter from David R. Bracey, Organizing Committee Vice-Chair of the 2010 Green Planet Movie Awards.

The letter revealed that Nora Aunor garnered an overwhelming number of votes in the category: "She was selected by movie viewers and online voters from over 100 countries."

According to Ms. Valdez, Nora Aunor, who currently resides in Beverly Hills, California, has confirmed her attendance at the awards ceremony.

The Green Planet Movie Awards will be held at the Westin Bonaventure Hotel in Los Angeles with an outdoor cocktail reception starting at 6:30 pm, and the sit-down dinner gala and awards ceremony from 7:20 pm to 10:30 pm.

One of the highlights of the event, which coincides with the 100th anniversary of the birth of acclaimed filmmaker Akira Kurosawa, will be the main tribute to the Japanese director. Members of the press from all over the world will be in attendance.

The Green Planet Movie Awards is organized by the Anaheim University Akira Kurosawa School of Film and the Academia Foundation, with the The Westin Bonaventure Hotel & Suites Los Angeles, Christie, Asiana Airlines, and ANA as sponsors. It is endorsed by Japan Society, the Consulate General of Japan in Los Angeles, Japan Foundation in Los Angeles, and the Korean Film Council.

Formerly "Green Globe Film Awards," the Green Planet Movie Awards has been renamed since organizers believe that the new name "better reflects the purpose of the awards, which is to use the power of movies to inspire environmental and humanitarian efforts."

The event celebrates Hollywood's and Asia's finest films, actors and filmmakers while raising awareness about the environment.
ADVERTISEMENT - CONTINUE READING BELOW