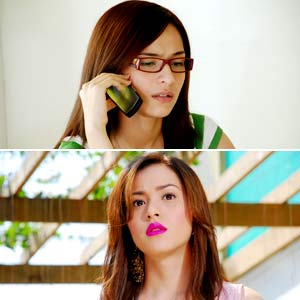 ---
Since the sequel to the 1984 sexy comedy classic Working Girls was announced, a lot of people who know about the iconic film have been curious if the new one can pack the same punch.

Considered one of the masterpieces of the late National Artist Ishmael Bernal, Working Girls so boldy mirrored the changing status and attitude of women then that moviegoers found themselves either identifying with its lead characters or knowing real people who could relate.

This is the reason that GMA Films, Viva Films and Unitel, along with director Jose Javier Reyes, carefully selected who will play what in Working Girls.

As Direk Joey puts it, "Coming up with a high-quality sequel is the least we can do to honor the legacy of Bernal and his film. Working Girls was so ahead of its time that it even predated two Hollywood films of the same title that came out two and four years later."

The actresses who were picked for plum roles in Working Girls are Ruffa Gutierrez, Eugene Domingo, Cristine Reyes, Eula Valdes, Iza Calzado, Jennylyn Mercado and Bianca King.
Like the original characters in Working Girls, these ladies are empowered and strong-willed. They know what they want and, more importantly, how to get it.

Their lives not only intertwine with each other but even with characters from the original film. Moviegoers will get updates on the lives of Suzanne Galang (Carmi Martin), Nimfa (Gina Pareño), Rose (Maribel Lopez) and Sabel (Rio Locsin) whose stories were last seen 25 years ago.
ADVERTISEMENT - CONTINUE READING BELOW

"This movie is both for the fans of the original as well as those who want to get to know the new girls and their stories. So much has changed since 1984 that some of the things that were shown in the original film are no longer applicable. It's a sequel and not a remake," said Direk Joey.


According to Vic del Rosario of Viva Films, they had been planning this sequel for the past five years. Even though TV networks have been asking for the rights of Working Girls to be remade as a television series, Mr. del Rosario was firm in saying that he wants this project to be seen on the big screen.


SYNOPSIS. Working Girls takes place 25 years after viewers were introduced to the first batch of ladies, namely Suzanne Galang (Carmi Martin), Nimfa (Gina Pareño), Rose (Maribel Lopez) and Sabel (Rio Locsin).

Suzanne is still a social climber but one of the most glamorous gold diggers in Manila; Nimfa runs a stall selling imitation bags from Bangkok and Korea; Rose is a feminist activist and Sabel has settled down raising her grandson from her daughter who also ended up being a disgrasyada.

The sequel of Working Girls reflects the changes in the times. The Ishmael Bernal material focused on working women in Ayala Avenue, Makati City but now the landscape has changed. This time, the women in the film hold top positions in media, call center companies and hospitals.

Moviegoers will be able to meet the new batch of working girls: Marilou (Ruffa Gutierrez), a widow who used to be a beauty queen; Paula (Eugene Domingo), an online seller; Dr. Cleo (Eula Valdes), a celebrity cosmetic surgeon; Wendy (Cristine Reyes), a promo girl; Tere (Iza Calzado), a nurse; and Ada (Jennylyn Mercado), an illegitimate daughter who ends up becoming a single mother herself. Bianca King is also cast as a spoiled brat who works as a segment producer in a TV company.


See how their lives intertwine with each other as well as with those whose stories were first told 25 years ago.
ADVERTISEMENT - CONTINUE READING BELOW

Working Girls also stars Cherie Gil and Mylene Dizon. It is set for release on April 21, 2010.