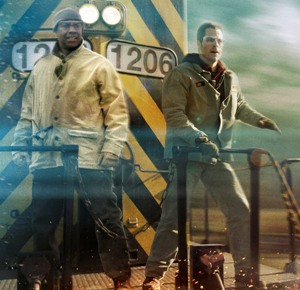 ---
20th Century Fox thru its local (Phils.) distributor Warner Bros. put on the brakes as it moved Unstoppable to a November 12 (Friday) opening from its previous November 10 peg for an international simultaneous release.

Unstoppable is Tony Scott's latest action thriller starring Denzel Washington and Chris Pine. Washington plays the veteran train engineer who tries to stop an unmanned massive train about to hit a town with explosive chemicals.


Pine who recently starred in Star Trek, plays the latest hire in the company as a train conductor who eventually jumps on the train to stop the impending fiasco. Together, they are in a race against time to prevent the train from wiping out an entire city.
Aside from Washington and Pine, this action-thriller also stars Rosario Dawson as train dispatcher Connie Hooper.


The runaway train thriller, Unstoppable, is actually inspired by true events.