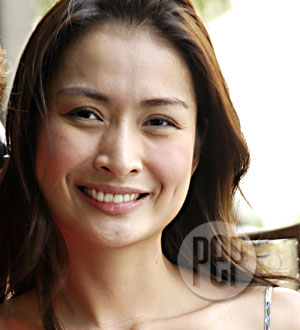 ---
TV host and fashion model Phoemela Barranda gets her first lead actingrole in a co-production of Philippine and Canadian film companies—thesuspense thriller Ang Pamana (The Inheritance).

Phoemela portrays the role of Vanessa, a drug-crazed society girl who,together with her balikbayan cousins from Canada, will experienceunexplained occurrences that relate to their family's dark past.

Johnny (played by newcomer Darrel Gamotin) is a Fil-Canadian teenagerwho comes to the Philippines for the first time and shares Vanessa'staste for drugs and trouble. He and his sister Anna (Nadine Villasin)represent their parents in the reading of their Lola Nena's (CarolineMangosing) last will and testament.

Lola Nena's last will awards the three grandchildren—Johnny, Anna, andVanessa—the deed to the family farm in Bulacan. They travel to theirrural estate and discover that supernatural forces are at work in theland.

Phoemela's character gets into trouble by planting marijuana on theland. Two of her friends later urinate on the mounds of soils that aresaid to be the homes of the dwende—vengeful elves whose demeanor can bediscerned by their color.

Johnny then has sightings of Lola Nena's ghost, which he dismisses asan effect of his drug dependency. But the recurring events would makethem think twice about the estate—why neighborhood farmers have stayedaway from the property and why a "dark secret" that Lola Nena broughtto the grave becomes a telling factor behind the gruesome events.

The film is based on traditional Filipino folklore, and mentionssupernatural creatures such as manananggal (winged, half-bodiedvampires), aswang (blood-sucking monsters disguised as humans), andkapre (tobacco-smoking giants).

Other cast members include Victor Neri, Cholo Barretto, and KetchupEusebio. The film also features cameo roles from noted Filipinoartists, such as Tirso Cruz III, Jaclyn Jose, Angel Aquino, SusanAfrica, and Noni Buencamino.

This modern-day Filipino folktale—filmed in Canada and thePhilippines—had its world premiere at the Louis Vuitton HawaiiInternational Film Festival last October. Directed by a Fil-Canadian,Romeo Candido, and boasting of musical scoring by Gerard Salonga, themovie was rated "A" by the Cinema Evaluation Board.
ADVERTISEMENT - CONTINUE READING BELOW