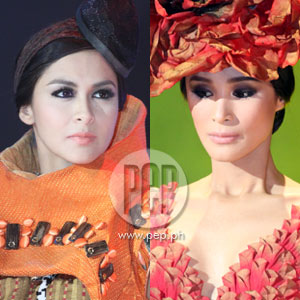 ---
Roselle Monteverde was 13 years old when her mother, Mother Lily Monteverde of Regal Films, produced Temptation Island. As a young girl, Roselle was not allowed to watch the Joey Gosiengfiao sexy comedy because the film was then rated R-18.


When she grew up to head Regal Films, Roselle was finally able to watch Temptation Island but she had to travel to France to watch the cult classic.


In 2008, the Festival Paris Cinéma chose to pay tribute to Philippine cinema by screening 40 classic films as well as commercial movies. The festival included a retrospective on the late filmmaker, Joey Gosiengfiao, which is why Roselle was able to watch the movie that was first released in 1980.


In a past interview with PEP.ph (Philippine Entertainment Portal), Ms. Roselle recalled how foreigners reacted while watching the original Temptation Island that starred Dina Bonnevie, Azenith Briones, Jennifer Cortez, Bambi Arambulo and Deborah Sun. The actresses portrayed beauty queens who were stranded on an island without food, water, and shelter.


Ms. Roselle recalled, "They were laughing and they were saying 'crazy, this movie's crazy.' May lumapit pa nga sa mommy ko, and made a comment na, 'You must have been a crazy producer to produce this type of movie.'"

She even told Jeremy [Segay, the programmer of the film festival] 'what happened to our subtitles?'
"Kasi they did their own subtitles, e. We provided subtitles, which were very simple lang, mga one liners lang. Yung sa kanila umaabot ng half the screen. Pero funny thing is, they were all laughing," she remembers with a smile.


"Visually, the four women there, they were funny. It's overreacting in a situation, caught in a situation yun, e. Exaggeration ng emotion."


Of course, it helped that a giant fried chicken and giant ice cream cones magically appeared in a deserted island to tempt the sexy ladies.


WHY REMAKE TEMPTATION ISLAND? For the contemporary version of Temptation Island co-produced by Regal and GMA Films, Chris Martinez directed the stars who shot key scenes in Ilocos Norte.
ADVERTISEMENT - CONTINUE READING BELOW


In the 2011 version, Marian Rivera reprises the role of a sexy crook originally portrayed by Azenith Briones.
Solenn Heusaff portrays the social climber originally played by Bambi Arambulo.


Lovi Poe is cast as a socialite originally played by Jennifer Cortez, and Heart Evangelista reprises the role of a college student, originally played by Dina Bonnevie.

Rufa Mae Quinto reprises the role of Deborah Sun, the maid of Jennifer Cortez in the original film.

What gave them the idea to remake Temptation Island?
"Matagal nang pinaguusapan iyan, e. Actually two years ago pa 'yan. Why this year? Kasi everything fell in place. Kasi sa cast pa lang apat na 'yan, kahit 'yan pa lang nandiyan na yung cast ang hirap buuin yung schedule nila."


Ms. Roselle expressed her gratitude to the managers who agreed to let their wards join this project.


"I'm glad the managers understood what the movie is all about. They were able to tell them [their wards] since the movie was actually 30 years ago pa 'yan. Most of them are not born yet, so for them to accept the role of course dapat may konting persuasion 'yan from their managers. Kasi they really have to be daring, they really have to be crazy to be in this movie."
Why is Temptation Island considered a cult classic?

"Well, for one thing it's the whole story, the situation. Who would have thought they'll make a movie about four beauty queens, trapped in an island. Siyempre yung mga beauty queens, vanity is their first concern and then you're trapped in an island what'll you do? And most of these beauty queens, they're so self-centered. Iniisip nila sarili lang nila, parang survival not only for themselves but their beauty should be preserved."
ADVERTISEMENT - CONTINUE READING BELOW
She adds, "You know if you're a woman, you could really relate, kasi you'll kill for vanity. Gusto ko nga sabihin you'll kill for vanity and sex.


"Lumabas ang animal instincts nila. Parang pinakawalan mo yung apat na beauty queens na 'to, 'tong apat na babae na 'to sa isang island na iniisip lang nila yung animal instincts nila."
She estimates that around 300 people attended the screening in Paris, France.


"They came from from all over the world. If it was successful there in that festival, hopefully dito din sana."

UPCOMING MOVIES FROM REGAL. Another sexy film is currently being produced by Regal Films to be released this year. Titled My Neighbor's Wife, this original film is from Jun Lana.


According to Ms. Roselle, "the movie is about two married couples na best friends."

It tackles the concept of "wife swapping" between the two couples: Jake Cuenca and Carla Abellana, and Dennis Trillo and Lovi Poe.


"Excited kami sa cast kasi lahat sila mabibigay nilang maganda, e. It's a contemporary drama," explains the executive of Regal Films. "It talks about relationships now. You can't hide your true feelings or else, you're cheating on your self. There are norms in the society, but what can we do if it doesn't work for you?"
How daring will the characters be in this movie?
"It's a challenge...challenge 'yon for Carla for acting. Lovi acted in so many movies already pero it's a big challenge for the four of them.

"Jake Cuenca is the happy-go-luck type. He's rich and for him, emotions are only secondary. Bata siya nagpakasal dahil nabuntis niya itong girl.

"Meanwhile, Dennis is the more serious type. Mas impulsive kasi ang character ni Jake. Pag impulsive ka na tao, you know, you don't think about consequences."


Regal also hopes to join this year's Metro Manila Film Festival by fielding Shake, Rattle and Roll XIII, which is said to be the last installment of this horror franchise.


The three-part movie will be directed by Richard Somes, Chris Martinez and Jerrold Tarog.
ADVERTISEMENT - CONTINUE READING BELOW