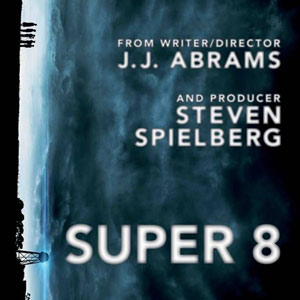 ---
In the summer of 1979, a group of friends in a small Ohio town set out to make a zombie movie. While shooting their Super 8 film, they witness a catastrophic train crash and, after barely escaping themselves, they soon discover that it was not an accident. Shortly after, unusual disappearances and inexplicable events begin to take place in town and local Deputy Jack Lamb (Kyle Chandler) tries to uncover the truth—something more terrifying than any of them could have imagined.
This film written and directed by J.J. Abrams will be screened in Philippine cinemas starting June 10.
The producers are Steven Spielberg, J.J. Abrams and Bryan Burk. The film is brought to life by a creative team that includes Director of Photography Larry Fong, Production Designer Martin Whist, Editors Maryann Brandon, A.C.E., and Mary Jo Markey, A.C.E., Costume Designer Ha Nguyen, Academy Award®-winning Composer Michael Giacchino and visual effects & animation by Industrial Light & Magic.
The sci-fi thriller film Super 8 stars Kyle Chandler, Elle Fanning, Joel Courtney, Gabriel Basso, Noah Emmerich, Ron Eldard, Riley Griffiths, Ryan Lee and Zach Mills.
It is is a United International Pictures Release through Solar Entertainment Corporation.