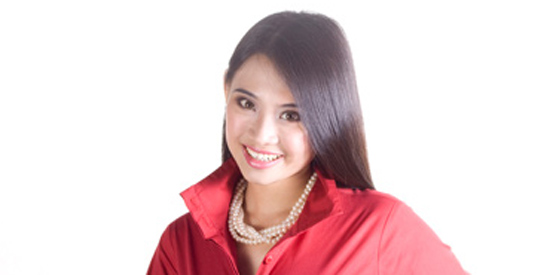 ---

World-class athlete turned Original Pilipino Music advocate Janice Hung is quite the headturner. Having starred in such commercials as Creamsilk, McDonalds, Nescafe, LBC and more, she is no stranger to the bright lights of television.


Starting with wushu at around five years old, Janice went on to earn ten golds at the national level along with golds, silvers and bronzes at the international level of wushu.


Over the past couple of years, she has officially retired from the sport of wushu, because aside from pursuing other passions, she says she wants to give others in the field the chance to shine as well.


Janice has always been passionate about music but her interest just had to take a backseat because of her involvement with her chosen sport.


Then, three years ago, she came up with the idea of Muzikademy, where she envisioned the youth of the Philippines to come up with original songs and be mentored by artists in the music industry.


Since 2010, three winners have been produced per year. In its first and second year, 150 young people were chosen to join the music camp where they would interact with singers, write original Philippine music, and perform. For the Muzikademy held this October 2012, just a hundred participants were chosen according to Janice, in order to better cater to and accommodate the participants.


"Ang daming magagaling this year, kaya we lessened the number, and lahat may opportunity manalo. Natutuwa kami."


Muzikademy is being managed by the Janice Hung Arts and Sports Foundation.


Janice explains, "the reason I put up Muzikademy is I want na sabay sabay kami mag-aaral. Yung journey na yun, iba sa wushu. Yun invididual, dito may kasama ka. Makikita mo yung improvement, doon sa mga iba na nag join ng first year, tapos they join again. Grabe ang improvement nila."


She then started making music with Chinoy Republic that was a product of Muzikademy. She is still working on releasing her first album while she continues to write songs in the meantime.


She credits Katy Perry and Lady Gaga as her current musical influences and among local artists, Gary Valenciano.


Given the chance and opportunity, Janice plans to pursue mainstream showbiz and movies versus dabbling in indie movies and other smaller TV projects. The international wushu champ also says she would like to accept action and drama projects in the future.



ADVERTISEMENT - CONTINUE READING BELOW