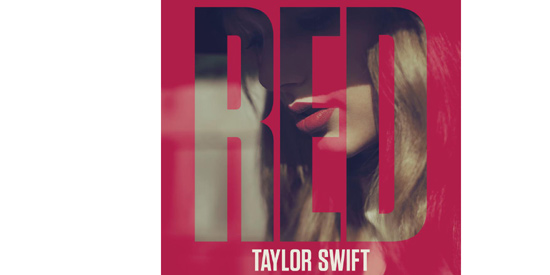 ---
Taylor Swift's fourth studio album will be released nationwide on November 5.


Titled RED, the album will be released under MCA Music (Universal Music Philippines) and will contain 16 tracks. After writing her last album (Speak Now) entirely by herself, for this record Taylor collaborated with several artists, producers, and songwriters she had always wanted to work with.


"For the last two years, I've been working on an album called RED," Taylor was quoted as saying in a release sent by MCA. "I called it RED because of the tumultuous, crazy adventures in love and loss that it chronicles. In my mind, when you experience love that's fast paced and out of control and mixes infatuation, jealousy, frustration, miscommunication, and all of those lovely emotions… in retrospect, it all looks red."


Fans are invited to attend the The Taylor Swift RED T-Party that will take place at Robinsons Galleria Cinema Lobby on November 10, 1:00 pm onwards.


Taylor Swift's new album RED will be available in CDs on November 5 at Astroplus and Odyssey Music & Video or online via iTunes or www.MyMusicStore.com.ph



Here is the tracklist for RED:
1. "State of Grace"
2. "Red"
3. "Treacherous"
4. "I Knew You Were Trouble"
5. "All Too Well"
6. "22"
7. "I Almost Do"
8. "We Are Never Ever Getting Back Together"
9. "Stay Stay Stay"
10. "The Last Time"
11. "Holy Ground"
12. "Sad Beautiful Tragic"
13. "The Lucky One"
14. "Everything Has Changed"
15. "Starlight"
16. "Begin Again"