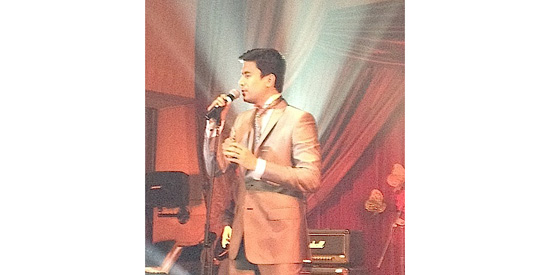 ---
Christian Bautista made Indonesia fall in love with him all over again after a long absence due to visa issues last year. Last February 14, he flew back to Indonesia to perform at the Hotel Mulia, a luxury hotel in Senayan, Jakarta upon their invitation to be this year's main event for Valentines.
"We are delighted that we finally got Christian Bautista to perform here at Mulia for Valentine's Day. Sales of tickets did very well. We have been trying to get him to perform here ever since last year, but the deportation issue prevented us from doing so. We are happy that everything's okay now," said Satrio Widjojo, Mulia's executive assistant manager.
The balladeer also made the Valentine's celebration incredibly special for his Indonesian fans. Christian flew to Palu, the capital of Sulawesi south east of Indonesia to perform in Space Bar. It was his first time to visit that city yet he was warmly welcomed. The city sprawled with his billboard ads, print ads and even his car ads, making Christian feel flattered and delighted.