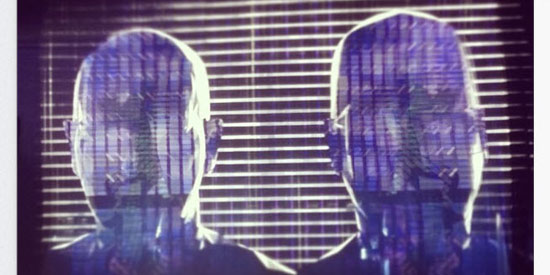 ---
The British have again invaded Manila, this time in the guise of the electronic synth-pop duo The Pet Shop Boys.


Their August 6 concert at the Smart Araneta Coliseum marks the first time that the duo have performed in Manila.


Since 1985, this phenomenal 3-time Brit Award winner (including for Outstanding Contribution to Music in 2009) and 6-time Grammy nominee have spawned 42 Top 30 singles and 22 Top 10 hits in the UK Singles Chart and have sold more than 50 million records worldwide. In fact, the Pet Shop Boys are listed in The Guinness Book of Records as the most successful duo in UK music history.


The cerebral, articulate and loquacious Neil Tennant, with his winsome, wistful voice, provides the main vocals for the duo while the terse yet flippant and casual Chris Lowe (almost always seen in his trademark attire of hat and sunglasses) handles the keyboards and computer board.
Their one-night-only concert at the Big Dome, presented by Ovation Productions, was to promote their triumphant comeback via their 12th and newest studio album Electric (which boasts the singles "Vocal" and "Axis").


Since its release last July 12, Electric reached No. 3 on the UK Albums Chart in its first week of release, their highest album position since the 1993 release of Very. Asia from Manila, the Electric World Tour, which commenced in Mexico last March, also included stops at Chile, Argentina, Paraguay, Brazil, Colombia, Turkey, Europe, Israel, Indonesia, China and Thailand, the last three Asian countries also for the first time.
Since this duo is one of my favorite pop groups, I grabbed this possibly once-in-a-lifetime opportunity to watch this concert, braving the heavy traffic gridlock along EDSA, together with my son Jandy, just to make it to the venue. The sizable, middle-age crowd also included a number of senior citizens and even some who weren't even born in the 1980s, the decade when the Pet Shop Boys began to leave their mark on the music scene.
ADVERTISEMENT - CONTINUE READING BELOW
The hour-and-a-half concert featured 21 of their songs, 8 of them new, plus one cover of Bruce Springsteen's "The Last To Die." The new Electric song "Thursday" also included a lively rap interlude from British recording artist Example.

The concert also included a collection of dance anthems, which the British electro-pop duo is known for, such as "Opportunities – Let's Make Lots of Money" (their opening song), "It's a Sin," "Always on My Mind," "Rent," "Suburbia," "Go West" and "West End Girls" (one of 2 encore numbers, it's their most heard of song to date). All these songs animated the crowd who responded with emotional fervor.
The resulting vibrant and pop-influenced show had everything: colorful lighting, vast projection screens with artily crafted images, content (mapped on to a variety of surfaces including strategically-placed gauzes, set items and the back wall built to look like an enormous venetian blind, which opens and closes as part of the show), intermittent blasts of dazzling laser light effects (provided by ER Productions), incredible choreography (provide by 2 dancers, in peculiar headgear, throwing contemporary dance shapes), blasts of confetti (from cannons in the pit), the hits and new songs (all delivered with character and conviction by Neil), plus it was full of energy.


Even when the duo was not on stage (when changing into their unique, futuristic, wacky, vibrant and neon-intensive, avant-garde costumes or putting on wigs), their pre-programmed electronic music still throbbed, pulsed and hammered away.
Altogether, the concert was such a great show. The unusual combination could be considered an art and design or theater-based production (created with acclaimed opera and theatrical designer Es Devlin), or even a West End musical and art installation, rather than a normal rock music show.