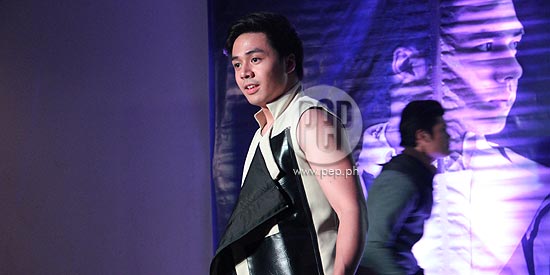 ---
"This album is me, now. It says many things about who I am at present," says singer-dancer-actor Sam Concepcion about his third album titled Infinite.
INFINITE. The 20-year-old performer told PEP.ph (Philippine Entertainment Portal) and other members of the press that it took him two years to come up with his third studio album.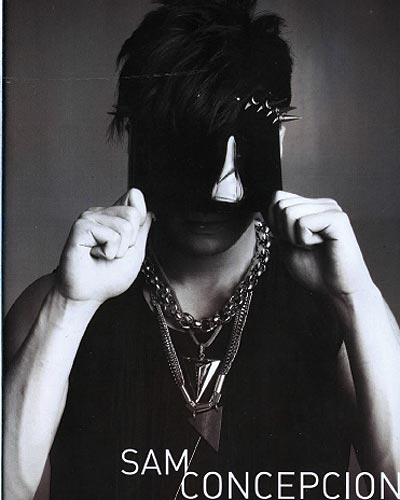 ADVERTISEMENT - CONTINUE READING BELOW
"Two years in the making, yes," reveals Sam during the August 29 launch of his Infinite album at Insomnia Bar, Quezon City.
"It is very much huge effort from Universal Records who has kept me under their management as far as my recording career is concerned."
Sam explains, "That's why it's called Infinite kasi it just represents kung ano man yung mga hindi pa namin nagagawa and yung ibang pwede bang magawa with my artistry.
"Hopefully it will go a long, long way."
Sam looked back his journey with Universal Records, "I've been with them po since I was 13 years old.
"And these are the people who truly believed in me.
"And in this life we have to be thankful for the people who really support us."
Like other singers, Sam also wants to reach his fans abroad through his album, but he said that he wants to take small steps to achieve this dream.
ADVERTISEMENT - CONTINUE READING BELOW
"Siyempre yun naman yung goal, that's the big dream kaya nagpapasalamat ako sa mga tao sa UR [Universal Records] sa mga sumusuporta sa lahat ng mga fans for making this happen.
"Kasi 'di ba kung wala sila who demand for it, I wouldn't be able to share the music and ito yung bagong song ["No Limitations"] medyo nakakapanibago sa tenga ng maraming Filipinos and then sa OPM din but I am just proud that I was able to do this.
"Dito muna tayo. Take small steps."
Sam bid goodbye to his boy-next-door look in time for the release of his third studio album featuring his new song "No Limitations."
Indeed, Sam has no limits in showing his bolder and daring self. He considers going daring as a risky decision.

He points out, "This is my third studio album medyo risky, medyo bago, talagang binereyk [break] naming lahat ng limits."
ADVERTISEMENT - CONTINUE READING BELOW
"No Limitations" is collaboration between Sam, Billy Crawford, Kris Lawrence and Marcus Davis. Fans have been very supportive of his new look and new sound since his music video with Solenn Heussaff is currently No. 1 on the Pinoy Myx Countdown. It is also receiving airplay in radio stations.
MUSIC VIDEOS. The former Little Big Star champ is now all grown up. His music videos clearly show this transition.
In fact, Sam had the chance to work with TV host-actress Solenn Heussaff on the music video of "No Limitations." In the music video, Solenn is positioned behind Sam as she caresses the face and hair of the young actor. They also have a sequence wherein Sam sits face to face with Solenn as he strokes her face.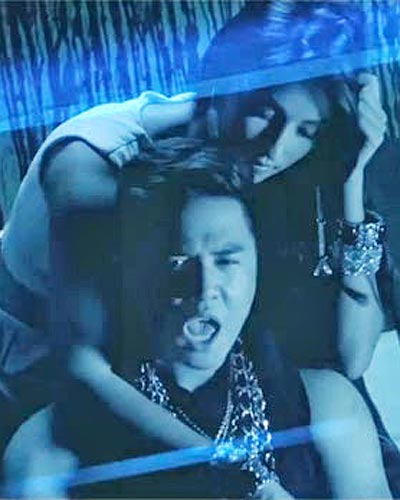 ADVERTISEMENT - CONTINUE READING BELOW
How was it like working with Solenn?
Sam answers excitedly, "Working with Solenn was just a lot of fun! A whole lot of fun.
"She's beautiful, very sexy and she's just really genuinely nice.
"She's a genuinely nice person. It can't get any better than that."
Aside from Solenn, he was also able to rekindle his onscreen tandem with his first love team partner, Empress Shuck.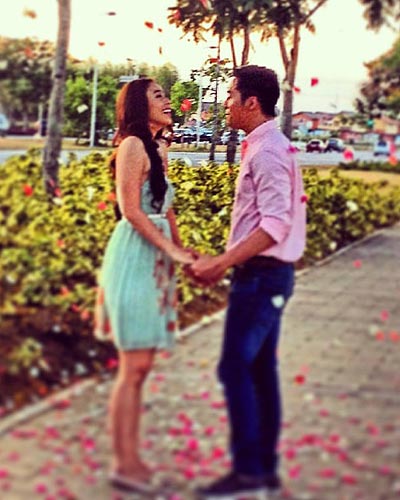 ADVERTISEMENT - CONTINUE READING BELOW
"Very nice," says Sam when asked how he felt about working again with Empress for the music video of "Mahal na Mahal."
He continues, "It's good! We worked naman with each other sa ABS.
"We have shows, we have ASAP but this is the only time that we worked [again] directly with each other.
"So it's good because she's my first love team.
"It's a little bit symbolic 'cause it went full circle from the start of my career having her as my first then ito na bago na yung careers namin, bago na yung career ko she's still a part of it."
JASMINE IS SAM'S INSPIRATION. Sam did not directly answer if he and Jasmine are already a couple but the young singer-actor did admit that she is his inspiration.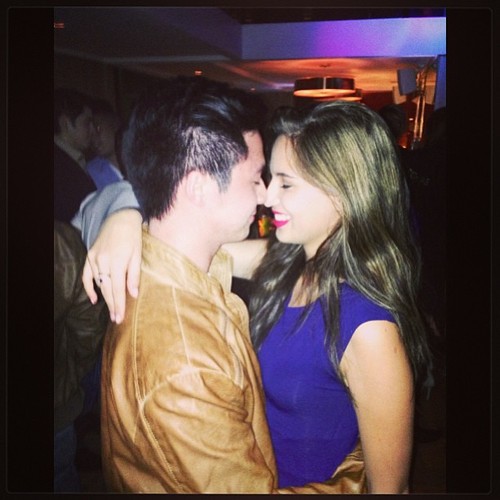 "Oo naman! Dapat naman ang trabaho natin it has to come to a place kung saan ka inspired.
ADVERTISEMENT - CONTINUE READING BELOW
"You know para maging successful and maging happy tayo," says Sam.
Has he met Jasmine's parents?
"Yes, I've met her mom, her dad they're very nice and they're very warm.
"Masaya lang ako, I am very happy that I was able to meet them."
Sam candidly admits that there are moments when he and Jasmine would have tampuhan and selosan. But who's more seloso and matampuhin?
"I don't keep count, e! Hindi ko naman nabibilang. Parang even lang naman siguro."
But does he make up with Jasmine whenever he makes her feel bad?
"Oo naman! Hindi naman ako pala-away. Ayoko ng stress."
COSMO CENTERFOLD. Sam is excited to be one of the Cosmo Centerfolds who will be seen in the special supplement of Cosmopolitan Magazine. He reveals that he will be walking the ramp for the Cosmo Bachelor Bash on September 24.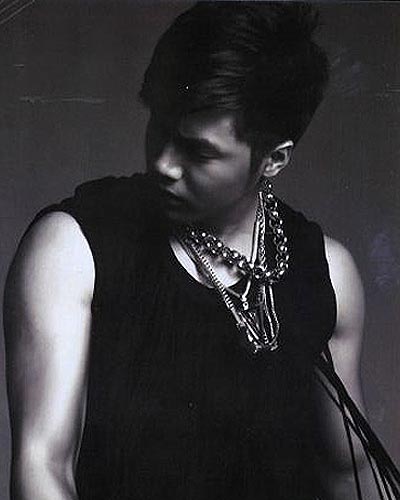 He gushes, "Yes! Next month I'll be there. A little anxious, nervous and excited. It's my first!
ADVERTISEMENT - CONTINUE READING BELOW
How is he preparing for the big day?
He admits, "I work out as often as I can.
"Of course, I lift heavy to gain weight and siyempre the diet...that's all really. It's discipline.
"Sometimes it's hard to wake up in the morning and drag your lazy butt to the gym but you have to do it.
"I have a trainer in Gold's Gym. He has a fixed program for me to gain weight. We leave it to the experts!"
Doesn't he feel scared that his fans—especially the younger ones—might take his new look the wrong way?
He explained, "Well nakikita naman nila from the photo shoots that I do, from the album, from the music album.
"Hindi naman sila nabigla kasi they've grown up with me plus now that I am older, there's just a much bigger market for it. It's not a problem."
ADVERTISEMENT - CONTINUE READING BELOW
Sam assures his fans that everything will be okay, "But of course, there are still young fans. Hindi naman mawawala yung mga young fans. Okay naman lahat!"
After his album what's next for Sam Concepcion?
"Hopefully this album takes off, it becomes more accepted and successful.
"After the album we'll take it from there.
"The plan really is to just keep on making music and sharing the songs and siguro more videos, concert hopefully really soon.
"I'm gonna do a campus tour also and, of course, TV. The series will be there but at the right time."
Does he have any plans of doing musical plays again?
"Plays not right now wala muna, no plans for that because we're really concentrating with the album right now."