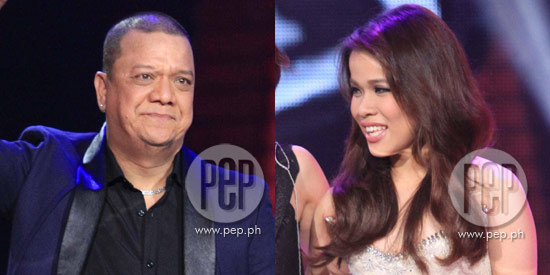 ---

With the devastation caused by Typhoon Yolanda (Haiyan) in the Visayas particularly in areas like Leyte, Samar and Capiz, people there still need all the help they can especially food, water and shelter.

As a way to help our countrymen, MCA Music will host a benefit concert titled Music Comes Alive for Visayas: A Benefit Concert for the victims of Typhoon Yolanda in Visayas on Wednesday, November 27, 4 pm onwards at Eastwood Central Plaza.

This concert gathers top OPM artist for a cause—to drive relief for the victims of the recent typhoon. Performers include The Voice of the Philippines winner Mitoy Yonting and finalists Klarisse De Guzman, Janice Javier, Myk Perez, Paolo Onesa and Morissette Amon plus MCA Music artists Sabrina, Nyoy Volante, Sitti, Solenn Heussaff, Pupil, Franco, Loonie, Bassilyo, Crazy As Pinoy, Ron Henley, Tanya Markova, 1:43, Krissy Villongco, Sir Rex Kantatero, Aikee, Iktus, A Music Theory, JC Regino, Dello, Johnny Alegre, The Morning Episodes, Kate Torralba, Domino, Tricia Garcia and Slapshock.

To enter the venue, just buy any MCA Music album or donate in cash or in kind. All proceeds will be donated to the Philippine Red Cross.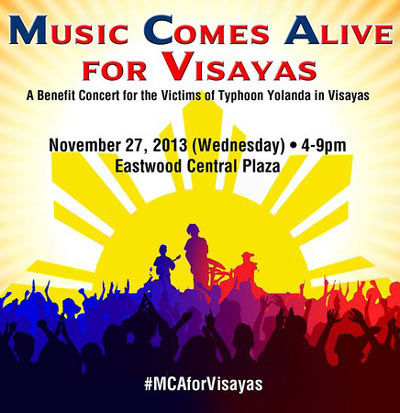 ADVERTISEMENT - CONTINUE READING BELOW