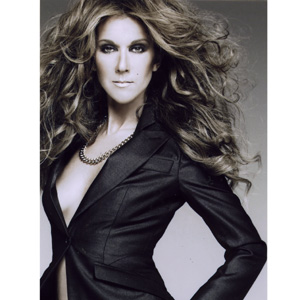 ---
Just when you thought that Celine Dion would settle forperforming every night at the Caesar's Palace in Las Vegas, she comes back tothe recording scene with her new album titled Taking Chances. The deluxe edition CD/DVD was launched lastNovember 8 during a Vegas-inspired event at the Crowne Plaza Hotel in Ortigas.Those who attended the media launch were treated to a behind-the-scenes videoof the Grammy-winning artist while recording her latest album.
After performing the musical extravaganza A New Day forthe past five years in a 4,000-seat stadium in Las Vegas, Celine is literallytaking chances by setting out on a bold new direction with her latest album. TakingChances is perhaps the most personal and revelatory collection of songs andperformances in her colorful career.
The French-Canadian singer includes tracks such as the blues-flavored song "That'sJust The Woman In Me," the MiddleEastern-inspired song "Eyes On Me," her cover of the heart "Alone," andthe carrier single "Taking Chances."
Taking Chancesfeatures Celine in collaboration with contemporary hit songwriters like LindaPerry, former Evanescence guitarist Ben Moody, singer Ne-Yo, and theEurythmics's Dave Stewart. The 16-track album was recorded over a three-weekperiod in July 2007 at the Palm Studios in Las Vegas.
Released by Sony BMG, TakingChances is now available in record stores nationwide.