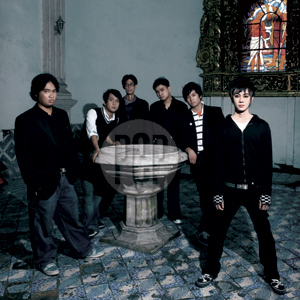 ---
Chicosci is all set to release a repackaged and enhanced version of its self-titled album under MCA Music. The album Chicosci has 12 tracks, including the band's hit single, "A Promise," plus three bonus tracks. Produced as a tribute to the band's loyal fans, the album's music focuses on catchy melodies and songwriting that reflect the band's earnestness.
With the repackaging of the new album, Chicosci is all primed for promo tours in the country and around Asia. The band will be leaving for a show in Malaysia on December 28 and for Singapore on the 31st.
Chicosci fans were given a treat when the band performed "A Promise" during the NU 107 Rock Awards held at the World Trade Center in Pasay City last December 1. Guitarist Mong Alcaraz won two awards that evening: Guitarist of the Year and Male Artist of the Year.
The other members of the band include Miguel Chavez on vocals, Carlos Calderon on bass, Joel Salvador on drums, Sonny Baquisal on guitars, and Yug Esquivias on percussions.
With the release of its carrier single "A Promise," Chicosci gained more popularity as its market grew. This song reached the No. 1 spot at the NU 107 Stairway to Seven Countdown, while its video reached No. 3 at the MYX Daily Top 10.
Chicosci, the repackaged album, is now available in record bars everywhere. Only from MCA Music, Inc.