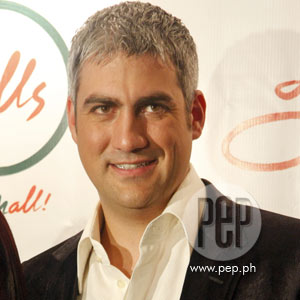 ---

American Idol Season 5 winner Taylor Hicks gives anearly Christmas treat for Filipinos as he is scheduled to perform his signature soulful songs in select Ayala Malls. Taylor's fans, who call themselves the "Soul Patrol," can catch him during his December 19 and 20 performances at Greenbelt 3 Parkand at the Trinoma Activity Center, Quezon City.
Popularly known for his soul and blues music, Taylor visits the country to perform the songs from his self-titled debut album including one of his favorites "Just to Feel ThatWay."
The singer from Alabama had actually written somesongs before he joined the talent search American Idol. He said he was glad that some of his creations were included in his album."I think if you have creative energy, you should use it. For me, being able to write music andperform it and enjoying the performance with people, it's an honor for me to dothat," said Taylor during the press conference held earlier today, December 18, at the Hard RockCafé in Glorietta, Makati.
ADVERTISEMENT - CONTINUE READING BELOW
Taylor, who played his harmonica during some of hisperformances in American Idol, said that whenever he writes a song, "Iconnect with it immediately." This happened to him when he did the song"Just to Feel That Way."
Taylor also draws inspiration from hisidols, like Ray Charles. In fact, the31-year-old Idol always brings a statue of Ray Charles wherever heperforms. He said, "It works for me.He's a big influence in my musical background. You know, I take him [the statue] along with me."
Other songs included in his first album are: "Heaven Knows,""Ain't That Peculiar," and "Gonna Move." It also has "Dream Myself Awake,"which was written by Rob Thomas and "Places I've Been," penned by the hitmakerDiane Warren.
NEW YEAR'S TREAT. As a gift to his fans in the coming new year, Taylor promisesthem a new album and a DVD.
The 5th American Idol winner said his nextalbum would be "organic" because he will be playing his instruments. He added,"I'm into a lot of types in the next album and, you know, I'm trying to findthe right rhymes with different songwriters and producers. I'm just trying to, you know, make the best albumthat I can.
ADVERTISEMENT - CONTINUE READING BELOW
"I'm looking forward to be able to expand my audience as amusician and as an artist and make a great album."
Taylor is also set to visit different countries in Asia."I'm really excited about going on tour in the Asian countries earlynext year."
Meanwhile, Filipinos get a chance to enjoy his music as heperforms in different Ayala malls starting with his appearance at the Glorietta 4 Park, Makati, earlier tonight. Tomorrow, he will be entertaining his audience at 7 p.m. at the Greenbelt 3 Parkand on December 20 at 7 p.m. at the Trinoma Activity Center, Quezon City.
And how is he going to entertain the audience?
Taylor replied, "Well, I guess, you just go with the flow andhave a good time with it. You know, have a good time with the Filipino peopleand just play the music."